How to Make Your Pitch Not Feel Like a Pitch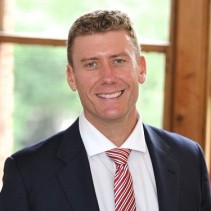 Get a bunch of salespeople in a room and ask about their customer experiences, and you'll soon hear lots of tales of them being lied to by prospects.  There will be stories of individuals suddenly remembering a funeral, school meeting, pedicure for their dog, cat, terrapin or other such appointments, anything to get the salesperson to go away.  Now, you don't need to wear a deer stalker and smoke a pipe to realise why this is happening.  It is elementary my dear reader.
Most people hate being sold to so much they will resort to lying and other evasive tactics to get you to go away.  Nobody wants to listen to some sales rep droning on about the superlative qualities of their company and products without ever being asked about what they actually need.  Stock phrases, clichéd patter and outdated closing techniques achieve very little, other than unduly winding up customers.  They create a tension that puts them on the defensive and makes them feel uncomfortable, so they walk.
However, you are in the business of selling and you want to sell stuff, lots of it, so what can you do if you cannot rely on the old sales spiel?
The trick is to make your sales pitch not feel like a sales pitch at all, and fortunately it is not rocket science.
Instead of a lengthy sales monologue, have a fully open, high value two-way conversation where under discussion is the target's situation, pain points and concerns.

Here are some simple steps to help:
1) Forget everything you have ever been told about traditional sales pitches.  Banish them completely from your memory.
2) Do your due diligence.  Never go into a sales meeting unprepared.  Learn as much as you can about the potential buyer.
3) Ask questions. Although you have done your research, don't assume you know everything about your prospect and his or her needs.  Every customer has different needs, interests and problems.  If you are doing more talking than them, you have slipped back into the old way of doing things.  Give people the space to open up.  Find out what is working for them and what is not.  Ask questions, listen, then ask more questions.
4) Tell stories.  When you can, incorporate case studies and stories into your conversation. These can be very effective because customers are easily able to see themselves in the narrative.  We all love a good story and for you the salesperson, they are a fantastic way of getting your point across without actually pitching.  In To Tell to Win, entrepreneur Peter Guber presents a powerful argument that people are moved to do things and take action, not by reams of data and stats, but by emotions.  And one of the most effective ways to connect emotionally with someone is through stories.
5) Get your prospects involved. If you need to demonstrate a product, rope in your audience.
Ditch the Pitch
You cannot afford to be viewed as just like all the other salespeople out there.  Master the art of engaging in a good sales conversation with prospects.  The more you can come across naturally and actually help people, the less likely you will hear them saying they don't have the money, will have to call you back or need to disappear to clip the cat's toenails.  So ditch the sales pitch and start talking with your prospects to increase your chance of making a sale.
Got a comment?
Catch us on Social Media and join the discussion!
Liked this article?
Subscribe to receive sales insights and tips directly to your inbox.