How to Maximise Trade Show ROI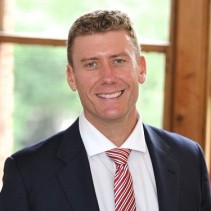 In the next 90 days there is a high chance that you or your company will be attending a trade show, exhibition or major networking event.
In our lead article for this week's newsletter, we give you some tips on how to ensure that your investment is not wasted and you receive the new business opportunities that you have paid for.  Firstly, how to turn a trade show into a stellar networking opportunity, and secondly how to be the talk of the trade show and increase traffic to your booth.
A trade show is an investment in the future of your company, an important event where you can promote new and existing products, generate leads, boost brand recognition and drive sales.  A trade show or industry event is also an effective way for you to meet new contacts and strengthen existing relationships.  Like all marketing activities, attendance at an event requires precision planning and faultless execution to produce the results you are looking for.
Networking Tips
Our globally connected digital age allows us to venture online to see and interact with contacts on the other side of the world, at the click of a mouse. However, the old-fashioned way of shaking hands, sharing coffee and networking in person is still of paramount importance. That's one of the reasons why trade shows are powerful marketing opportunities, whether you are exhibiting or mingling with the crowd.
In addition to taking away mouse mats, baseball caps and bags of goodies, you can leave with an updated address book of valuable contacts.
Here are a few tips that'll have you networking like a pro:
1. Meet the Neighbours – go over and introduce yourself to neighbouring booths.  Everyone needs friends no matter what industry they're in.  Also, when attendees are about to leave your booth, send them over to your neighbour.   You can say something like: "Why don't you go and see Tom, he's got a fantastic product".  Tom will definitely appreciate and remember this, and will most likely return the favour.
2. Be visible – walk the floor, start conversations with people, hand out your business cards and ask for theirs in return.   Of course, you will receive dozens of business cards, so write a short note on the back of each one to remind you what was talked about for when you follow up.
However, don't make this an exercise to empty your entire stock of tastefully embossed business cards.  When speaking to prospective contacts, you've got to stick in their mind.  So offer something of value to the conversation that they can benefit from.   Be clear in your own mind about your agenda, but don't let it show.  People can usually spot an agenda from a mile off, so make sure you come across as someone who is worth knowing.
3. Ask great questions – "So what do you do?" and "Where are you from?" are just about the worst questions you can come up with.   Ask specific and open-ended questions tailored to each event. Consider a pertinent icebreaker question.  An example of an icebreaker question based on location is: "Attendance looks great this year.  How long have you been coming to these events?"  Or even a bit more personal:  "What are you really hoping to get out of this event?  Is there any way I can help?"
4. Come with a story – we all love great anecdotes, so come with a good one about you or your businesses.   Make it short and interesting and bring it gently into a conversation when suitable.  Stories work well when they showcase your value – and a great way to do that is via ourChallenge, Solution, Result elevator pitching structure.  It's simple:  for each one of those words, come up with a line that works:
Challenge: According to Gartner nearly 50% of sales leads are not followed up at all.
Solution: Natural Training has developed some training focused on challenging the behaviour of your sales team to follow up every lead, at least 6 times, in the first 2 days.
Result: We have added over £90m of new opportunities for our clients since 2005 with this type of training.
This type of elevator pitch should take less than 30 seconds when combined together and practiced at a normal pace.  Note: you aren't required to say the words "Challenge, Solution & Result" – they are more for your memory hooks.
Be the Talk of the Trade Show and Increase Traffic to Your Booth
A trade show can bring you massive exposure and create a healthy spike in your sales, provided you stand out from the crowd.  What can you do before and during the event that's going to get a healthy flow of interested visitors and not leave you playing Solitaire on your laptop?  Now, let's turn our attention to how to increase the profile of your booth.
You don't have to light up your booth like a pop concert or fairground to draw in attendees and earn some reliable leads.
Here are six tricks of the trade show that will make your experience a worthwhile investment of your time and resources:
1)  Engage with your social media networks – in this day and age, social media is a must.  Start with a little pre-trade show activity in the weeks leading up to the event to generate a buzz.  Create a trade show hash-tag to make it easier for people to find you.  Join LinkedIn groups and connect with other attendees.  Sign up to the trade show's Facebook page and consider YouTube videos to promote your booth.  Tell your audience why they should come see you, and nearer the time, provide directions of where you are on the trade show floor.   People love behind-the scenes information, so tell your audience how your staff are preparing for the show.  Are you doing anything special that you can trail ahead to?  Carry on the social conversations while at the event.  You could send out a promotional tweet such as "the next 10 people to come to my booth win a prize".
Success is not measured in the thousands of people that may stop by your booth, it's quality over quantity.  Therefore, inform your email list about what you're doing.
2)  Get out and about– don't just sit there behind a desk waiting for people to come in.  Hundreds could walk by and not even know you're there.  Stand in front of your booth and start conversations with passers-by.  You could begin with some small talk before telling them how your products and services can benefit their lives.
3)  Hands-on activities – nothing attracts a crowd, like a crowd.  A demonstration of your products that involves spectators can create the WOW factor that draws attention.  People want to touch things and play.
4)  Create a chill out zone –trade shows are carnival-like events with people pulling at you from all directions.  Turn your little piece of the trade show floor into a haven away from the chaos.  Put out a few chairs, and provide some free bottled water and nibbles.   You'll soon have a captive audience and they'll gladly listen to you if they can take the weight off their feet.  What's more, they'll spread the word that your booth is a cool place to hang out.
5)  Give away the good stuff – yes people go to trade shows to see new products and technologies, and to stay on top of the latest industry trends.  But they also want to walk away with a swag bag of goodies.  Instead of the boring mini mountain of key chains, bottle openers and mouse mats, think of items that your visitors really do want.  Or, put a twist on conventional gifts such as a bottle opener or wine stopper that glows in the dark.
If you can, give away some of your best-selling products for people to sample.  Obviously, if your company sells top-of-the-range plasma TVs this is not going to be an option, although you could run a competition.
6)  Alert the press – send out a press release to local publications and the trade press that tells everyone you're coming to town.  Reporters and editors want good stories so try to come up with a newsworthy angle that's going to make them want to put you in their publication.  What is new about your product?  What does it do that is different?
Think like an Attendee
These are just a few ideas to help you get the biggest bang for your trade show buck.  Above all, when planning your booth, think like an attendee.  Understanding what motivates them, and using that as the guiding force for your marketing efforts will allow you to forge strong and meaningful relationships on the floor.
After the Event
Soon after the trade show you will be looking through your collection of business cards, ready to follow up.  Hopefully, you've written notes on the back of these so you can reference the conversations you had.   Whether you send an email or call, don't launch in with "it was great to meet you let's get down to business".  Again, offer something of value.  Perhaps provide a link to a resource that your new contact will find useful.   Do not go into sell mode.  Be patient.  Remember that networking in any business arena is a marathon not a sprint.  But the sooner you start, the more races you win.
If you would like to get the team selling, not just exhibiting, then do give us a call.  We can provide some training in just a few hours that will change the way you return your investment on trade shows forever.
Check out another one of our articles around Trade Show success
E-mail hello@naturaltraining.com for a FREE copy of an Audio File on Trade Show Secrets: Roles & Zoning
CEO of Natural Training Matt Drought talks about Knowing Your Role, and Zoning – two of the most  powerful concepts in maximising your success at your next Trade Show or Exhibition event.
Got a comment?
Catch us on Social Media and join the discussion!
Liked this article?
Subscribe to receive sales insights and tips directly to your inbox.