Natural Stewsday. Stews every Tuesday!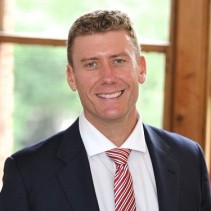 To cope with the upcoming colder weather, the Natural Training office has put in place 'Stewsday' – a stew for every Tuesday.
Each week, we will be creating something different, something wonderful, so that when we come into the office on Tuesday mornings our noses are met with the smell of slow-cooked magic.
Our first Stewsday – Piggy Surprise!
Tuesday, 1st October 2014
Ingredients
3 x 800g chunks of Gammon
Bag of Potatoes
Small Bag of Lentils
Bag of Mixed Vegetables
Half a bottle of Aussie Red Wine
OXO cube
Method
Whack all the ingredients together in a slow cooker, covering with water, red wine and an OXO cube.  (This takes about 2 minutes to assemble!)
Then, set for 10 hours (depending on how strong you want the flavour). You will need to drain some fluid about half way through the cooking process to avoid it becoming too salty.
At about 8 hours, stir it all with a bit of vigour, ensuring that the gamnon breaks up into lovely shreds of salty porky goodness.  Leave for another 2 hours and it transforms into something magic.
EAT!!!
(By 1pm on Tuesday, the 16 Litre Stew was gone. 12 people – 4 hours. Impressive?)
Verdict:  A nice winter warmer.  Sticks to the ribs.  Eats well, still a tad salty but not bad for a first attempt.  7/10
Next week, we're going for beef and butternut squash! Watch this space..
The point is: this is such a great thing to do. It's a way to reward your team for their hard work, make sure people aren't running on empty tanks when selling your amazing services and also a fun way to get everyone together! Have you implemented something similar? Do you want some help deciding what you can do in your office?
Call me now on 0207 043 1582 and we can come up with something special!
Got a comment?
Catch us on Social Media and join the discussion!
Liked this article?
Subscribe to receive sales insights and tips directly to your inbox.