Natural Style: Why Faking it Just Doesn't Work PART 2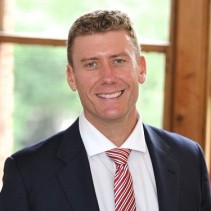 In PART 1 we took a look at how important it is to take a natural approach to the pitch. Missed it? No problem, click here and take a look. Now I want to drill down into the 'how', because while it's all well and good saying 'go ahead and be natural' what does that mean in practice?
How to Be Natural
Having a 'natural style' might sound as if it should be the easiest thing to do in the world, but it is something that many people find surprisingly difficult. To present in your own natural style, you need to make sure that your style suits both you and your audience.
You need to engage them in a conversation, whether that is a conversation of words, or of gestures, or feelings, or all three. Treat your audience as you would treat a friend.
If you like your audience, they will like you. If you are interested in them, they will be interested in you. Having a natural presentation or sales style means treating your audience as people, not as an audience.
We all have different personalities, with different strengths and weaknesses. When developing your natural style it is useful to work out what these are. Personality testing, perhaps using the Myers Briggs Type Indicator or similar can help you to understand your own personality and draw out your strengths.
Most personal qualities can be both a strength and a weakness. For example, people who are sometimes quiet in social situations often tend to be good listeners and observers; people who are often disorganised tend to be more flexible; people who sometimes seem over-emotional can be good at making connections.
List your own strengths and weakness, and you'll probably find you can pair most of them up in this way.
When you know your strengths and weaknesses, you can use them to connect with your audience naturally, using your own personality. If you feel that you struggle with presentations because you are too quiet, then you are probably a good observer of people. Use that strength as part of your natural style.
You know that you would see through a fake presentation style very quickly, so credit your audience with the same ability. The only way to present well is to do it for real. Want to learn how to develop genuine connections that lead to genuine sales? Get in touch now for information on our presentation skills training.
Got a comment?
Catch us on Social Media and join the discussion!
Liked this article?
Subscribe to receive sales insights and tips directly to your inbox.