Natural Training Helps Softcat to National Highly Commended Award
Natural Training's client, Softcat, has been Highly Commended in the latest National Apprenticeship Awards.
Sue Husband, Director of the National Apprenticeship Service, said:
"The National Apprenticeship Awards enable talented apprentices and committed employers to receive the recognition they truly deserve – celebrating the achievements of apprentices and businesses and allowing them to gain the credit for investing in their own futures, whilst driving up quality and encouraging others to get involved.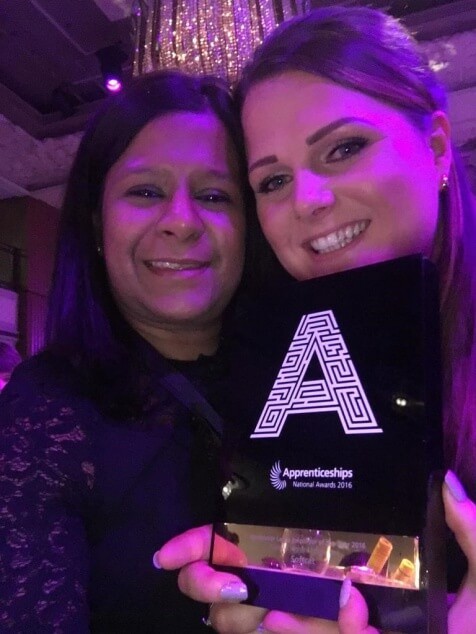 "Softcat has been highly commended and I would like to congratulate them on their brilliant achievement."
Over the past 2 years Natural has supported 40 Softcat apprentices. Each apprentice was taken on a 10-month development programme to support the development of confident sales apprentices.
The transformation programme required just 1 day a month of face-to-face contact and placed an emphasis on a blended learning approach.
The aim was to create a supportive but equally challenging environment through a mix of workshop learning followed by live call-out activity to practice and embed the learning. These real conversations with clients also resulted in new opportunities.
Laura Sneath, Training Executive and Apprenticeship Lead, said "So proud…Following our win at the North West Regional Awards for the Apprentice Employer of the Year…On Friday Softcat achieved The Rolls-Royce Awards, National Highly Commended Apprentice Employer of the year. Fantastic achievement reflecting real passion for training, development and apprenticeship. I couldn't be more proud of the achievement of the apprentices on our programme and the effort and dedication the all those involved have put into this venture."
The Awards, now in their thirteenth year, are run by the National Apprenticeship Service and recognise excellence in two areas: businesses that grow their own talent with apprentices and apprentices who have made a significant contribution to their workplaces.
To find out more about how we could help your business produce outstanding results, visit www.naturaltraining.com and to find out more about our work with Softcat go to https://www.naturaltraining.com/case-studies/softcat-apprenticeship-scheme/ Alternatively call 020 7043 1582, follow @naturaltraining on Twitter or find us on LinkedIn.
Got a comment?
Catch us on Social Media and join the discussion!
Liked this article?
Subscribe to receive sales insights and tips directly to your inbox.