Natural Training Wins a London Training Award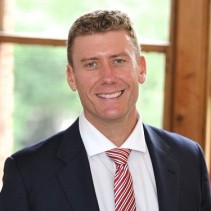 On 12th October 2010, Natural Training won a National Training Award for the sales training programme ("Natural LIVE") provided to data storage specialist EMC.
Our Award Winning Programme
The award, which was entered by over 1000 training providers in the UK, recognised the innovative way in which Natural Training drove positive selling behaviours throughout EMC's partner and distributor network resulting in real financial gains.
The training helped to drive new business into EMC's pipeline, and registered an industry-leading 40:1 ROI.  The training changed behaviours – getting salespeople back on the phone with the right attitude, words, questions, phrases and many other modern sales techniques to make a real difference in the flat UK economy of 2009-2010.
Founder of Natural Training, Matt Drought says:  "It is such a pleasure to be recognised by the training industry with this award, as the National Training Awards (NTA) brings with it the finest reputation.  We built a pioneering training program that swept through the entire EMC organisation including their Reseller and Distribution network, changing the behaviours of Inside and Field Sales teams, and Sales Management.  The process of due diligence that the NTA went through was extraordinary, in order to prove that we helped EMC build a substantial new business pipeline through the depths of the recession".
Natural Training tailored theNatural LIVE sales training product to EMC's business. Natural Live is Natural Training's original and most successful training product and mixes short bursts of classroom theory with real-world selling practices such as live on the job sales calls. The training was bite-sized and relevant, with no more than 25 to 40 minutes in the training room, followed by 60 to 90 minutes on the phones. "This type of training changes behaviours," says Drought.
Natural Training and EMC worked out a way to make outbound calling effective & enjoyable while hitting targets. Satisfaction surveys at the end of each day of training demonstrated that 85% of participants rated the training as either "Very Good" or "Excellent".
However the most dramatic result of the training was the rapid acceleration past the project's initial targets. The training's focus on cold-calling skills helped to produce a higher number of potential sales leads across the organisation and the opportunity to break in to new accounts.
For more information please call Natural Training on 0207 043 1582.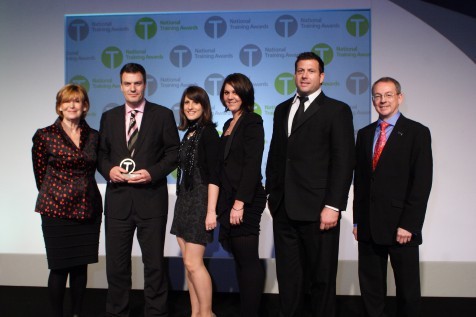 About The National Training Awards
Established in 1987 The National Training Awards (NTA) identify and celebrate organisations and individuals across the UK and across all sectors that have achieved outstanding business and personal success through investment in training.
The National Training Awards are organised on behalf of the Department for Business, Innovation and Skills (BIS) by UK Skills.
Run on annual basis, The National Training Awards are free to enter and open in January.  Entries close in April.
The National Training Awards include the following seven categories:  Large Employer (250 +), Medium Employer (50-249), Small Employer (49 and under), Partnership and Collaboration, Providing Education and Training, Individual and the 'Now is the Time' category, which was launched in 2009 to encourage employers who have invested in training during the recession, to share their experiences and get public recognition to their commitment to training and re-skilling.
For more information visit www.nationaltrainingawards.com
Got a comment?
Catch us on Social Media and join the discussion!
Liked this article?
Subscribe to receive sales insights and tips directly to your inbox.