OMP #47: The Biggest Complaint About Sales People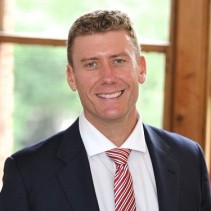 Currently there are people sitting in a 100 km Chinese traffic jam that looks like taking 3-4 weeks to clear.  Spare a thought for them as you spend 20 mins negotiating your way through the A316 onto the M3 this bank holiday weekend.
Chinese drivers aren't the only ones playing the waiting game right now.  If you are in sales, you know all about waiting.  You seem to spend half your life doing it.  Selling big deals is as much about patience and understanding as it is about action.
You might have 3-4 hot deals at the moment, where all you need is a "yes".  You might have 5-10 lukewarm ones, where you still need to put in some work.  And you might have 20 or so colder deals that need a lot more grunt.
It's perfectly normal to panic a bit about the 3 hot prospects with their big cheque books and to try and bring them to a quicker close.  Normal, but not right.  Because the problem is your approach may stray from 'enthusiastic help' into 'pushiness' to get a result.
Like the Chinese driver banging his head against the steering wheel in frustration, so you rattle the prospect with your phone and your email.  Not because it is going to achieve anything, but because you feel the need to do something.  Anything.  And when the cars aren't moving, the natural instinct is to keep hooting the horn.
With that in mind, it's time to reveal the number one complaint from prospects:  "I felt like I was getting pushed into saying yes".
No-one likes getting pushed around.  And at Natural Training we find that more sales people blowthe deal than win the deal.  They blow it by pushing the customer – resulting in annoyance and frustration from both sides.   If most salespeople simply put forward their final, well-considered offer, then did absolutely nothing, they would be better off than pushing for the close.
The point is clear:  push hot prospects less and give them space to breathe, and work harder on bringing the forgotten ones back to the surface.  This strategy pays off for the finest salespeople in the world, and it will pay off for you too.
Got a comment?
Catch us on Social Media and join the discussion!
Liked this article?
Subscribe to receive sales insights and tips directly to your inbox.