OMP # 48: Five Ways To Become A Trusted Advisor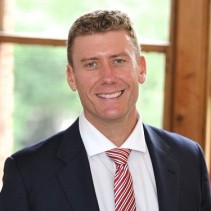 There is a book that has been passed around the corridors of many of the UK and Europe's biggest consulting businesses such as PWC and Deloittes.
This book is The Trusted Advisor by David Maister.
As the name suggests, this book is all about how to establish more credibility with clients by demonstrating the type of behaviour used by the world's most highly paid advisors.
The old saying "behaviour breeds behaviour" is a core theme to both the book and the training that has spawned off it.  For example, if salespeople talk like "wheelers and dealers", then that sort of behaviour generates a lower-value "buyer seller" relationship with the client.
Which might be okay for a short transactional sale – but it's probably not be the type of relationship you are going for in the longer term.
Maister's thinking is that if you adopt the behaviour, the habits and the discipline of a 'trusted advisor' then clients will pick up on this, hold you in a higher esteem, and the quality of your commercial relationship will improve as a result.  It makes sense, and probably happens naturally in a lot of cases anyway.  However sometimes it doesn't, and in that case it's useful to get some fresh ideas.
There are literally hundreds of tips in this book.  Here is my Top 5.
1. Listen to everything! Force yourself to really listen and paraphrase. Clients should be saying something like "Yes, that's exactly what I mean!"
2. Empathise.  Truly do it.  Whenever you find yourself saying "This guy's an idiot" ask yourself "Why does he believe this? Where's he coming from? I'm intrigued!
3. Give away ideas! Don't sit on them – it's the equivalent of having a big cupboard of presents at home that you never give to anyone. Take 3-5 new ideas into every conversation, even if just fragments of ideas.
4. The problem is rarely what the client said it was at first.  Just because the client asks a question doesn't mean it's the right question to answer.
5. Take a view!  Even if "wrong", it stimulates reactions, and crystallises issues. It is useful for our clients to have someone with the guts to take a view. The world is full of people too scared to do this.
BONUS:  For a full page of tips, go to our resources page and download our free pdf called"18 Top Tips To Become A Trusted Advisor".
Got a comment?
Catch us on Social Media and join the discussion!
Liked this article?
Subscribe to receive sales insights and tips directly to your inbox.