OMP # 50 The Link Between Emotion & Closing Sales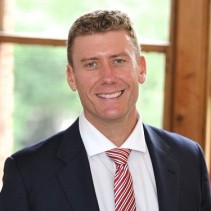 Our business world is dominated by logic.  Creative people are often asked now to stare at spreadsheets.  Meetings are ruled by strict agendas.  The feeling of whether toys will bring joy is secondary to the debates held by marketing people about how to grab "share of wallet".  In short, as more data becomes available, feelings are gradually cast aside as logical arguments dominate business discussions.
Yet, when persuading others to buy, feelings most definitely count.  Happy, confident, secure customers reach longer, and deeper, into their pockets.
There is a strong psychological link between emotion and making bigger sales as these two studies show:
1)     Restaurant tipping:  In Richard Wiseman's Quirkology he describes quite an extensive research study where the waiter hands over the bill, just as normal, to the diners in the restaurant.  However for the purposes of the research, half of the dinner bills have a joke on them, and the other half have an advertisement.   The patrons who received the joke, and therefore felt happier, tipped more. (For those interested the joke is reprinted below in Pregnant Pause).
2)     Buying wine:  Another study focused on whether music has a part to play to effect feelings when buying.  The research took place in a wine shop.  Half of the sample shopped while normal chart music played, and the other half shopped while classical music was piped through the store.  The research found that the customer chose the most expensive wines when the classical music was playing.  In other words, the buyer felt more sophisticated and confident – therefore treating themselves or their guests to a more expensive bottle.
This research is proof that people who feel good about themselves buy more.  So it stands to reason that if you can help your customers to feel happy, then you are more likely to close the deal.
Try this:
Next time, when the spread sheets are open and you are auditing your pipeline, or your pitch, or your customer retention numbers, try saving a little bit of discussion for "customer feelings".  Ask the question of yourself or others "What have we been doing lately to make our customers feel great about buying from us?"  It may throw up some fresh thinking that provides the crucial link between selling effort and sales close.
Got a comment?
Catch us on Social Media and join the discussion!
Liked this article?
Subscribe to receive sales insights and tips directly to your inbox.