OMP#45: Beat the Double-Dip By Being Smaller & Wiser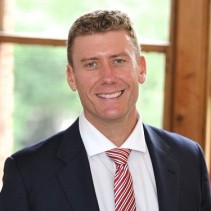 Yesterday we learn that along with the oil rolling in from the Gulf of Mexico, so the head of BP rolls. Tony Hayward, the Chief Executive of BP, is to make way for a bloke by the name of Bob Dudley from October.
Dudley summed up the recent experience of the world's largest ever oil catastrophe thus: "BP will emerge out of this terrible tragedy smaller and wiser".
BP isn't the only company thinking small and wise. With talk of a recessionary double-dip, the big companies are thinking small and nimble, and the small are thinking creatively.
Most of us are a bit smaller, and more than a bit wiser than we were 2 years ago. Why? Because a recession breeds innovation. A recession makes us shed people who don't contribute. A recession makes us leaner, meaner and as we learnt in my last OMP, more of a sales streetfighter.
I have heard that Microsoft sent out an internal email to all employees about 18 months ago with the simple message: "We might not make much money over the next 1-2 years, so let's focus on getting market share and mind share. Get into every account and build relationships to make sure that when clients do have money to spend, all they think about is Microsoft."
Here are four more examples of smaller and wiser companies:
1. Amazon threw caution to the wind a couple of years ago, pouring marketing and R&D money into an unproven product called the Kindle. This electronic book reader and associated spin-offs has pulled Amazon right through the recession, and is tipped to be a top 3 stocking filler again this Christmas. Gutsy, smaller and wiser, Amazon is now in a superb market position, with 40% of their sales e-books. Clever.
2. Closer to home (in fact just around the corner from Natural Training), the funky  Hoxton Hotel in London. The Hoxton has now had to endure around half of its life throughout the recession. Yet it's booming – business is great. The secret? Twice yearly, well-publicised "rooms for £1" internet promotions. Everyone in London hears about the Hoxton and the promotion, it gets people sampling what a great hotel it is, and results in thousands of fully paid bookings. The hotel staff are happy, the place is bustling and its 205 rooms are almost always fully occupied.
3. Firebrand is a company that provides accelerated, residential IT certified "bootcamp" type training. Owner Robert Chapman realised right at the start of the recession that geographic diversification was the key to survival. So, he opened in the Nordics and threw more resources into Germany. The UK was down 5% last year, but the overall company was up by 10%. Result!
4. EMC makes data storage, which I'm sure you agree isn't a bad market to be in as we all become addicted to saving much more data such as video and massive emails. While other IT companies suffer, EMC has grown. How? By ignoring the hype and watching growth trends. They knew that data storage had to keep rising, and so they didn't panic. While they lost a few people, they invested money in training to help their team to become even more effective at carrying the EMC message to market. Recently they celebrated some of their highest sales in a very long time. Slightly smaller, but massively wiser.
We too are a little smaller and wiser at Natural Training. We've done this by turning traditional training on its head, providing strong measurable ROI from each training session. The National Training Awards agree – Natural Training has just been shortlisted for the most prestigious UK training award.
Got a comment?
Catch us on Social Media and join the discussion!
Liked this article?
Subscribe to receive sales insights and tips directly to your inbox.