OMP#46 Selling or You're Wasting Your Time?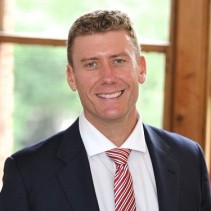 For anyone not familiar with Mad Men, it's set in a Madison Avenue advertising agency in the 1950s. It's possibly the most watchable, addictive and satisfying show on television
In series three leading copywriter and ideas person Peggy takes a stand about the agency's advertising philosophy, in this case about the exploitative/inappropriate use of Ann Margaret as an icon for a type of diet cola.
At this point Creative Director Don Draper turned to her and said:
"You're not an artist Peggy – you solve problems. Leave some tools in your toolbox".
According to Draper, Peggy was becoming unfocused in her role and in the act of doing so committing a sin. Peggy's role as Copywriter was to come up with ideas and words that sell. Her comments about Ann Margaret stepped outside of this role, potentially clouding her focus.
Draper was really telling Peggy to 'stick with the sales'.
Sales people are a bit like Peggy in that they lose focus from time to time. Their true job, like Peggy, is to sell.
However sales people can find themselves surrounded by non-sales related activities that are either put on them by others or that they seek out because sales aren't going so well.
Since the last quarter of 2009, our sales trainers have come back to the office reporting that salespeople from many of our different clients are getting involved in all sorts of activities outside of their selling focus.
Recently a sales person from one of our clients, a large national technology distributor, had this to say:
"My role is now almost unrecognisable from when I started, which was only a year ago. Then, I had more time to sell. Now I'm resolving complaints and going to meetings to cover for others. I'm happy to do it – as long as my boss doesn't then come down on me for not selling".
Here's the bad news for sales people: during your next review you will be judged on your sales, first and foremost. Don't get sucked in to other jobs – focus on your number.
Our best advice for salespeople is to strip out all non-sales related activity if you are not contractually recognised for it. If you're not talking to clients about their problems, or actively engaged in putting together a spoken or written solution for your clients in record time, then you're probably wasting your time.
The bottom line is to keep your sales tools in your toolbox. Your job is to solve problems. That's what sales is all about.
If you would like to find out how you're tracking with your sales knowledge and ability, why not take our 8 minute online Sales Health Check? You get a free analysis emailed to you too!
Got a comment?
Catch us on Social Media and join the discussion!
Liked this article?
Subscribe to receive sales insights and tips directly to your inbox.