Don't Forget Your Human Factor!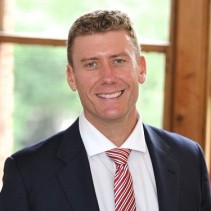 Sometimes we see presentations that appear to be stripped of the human factor, which is a shame for both the presenter and the audience.
When presenting, we should all inject some small part of your "humanness" into the presentation.
People like to hear about other people.
If you're standing up and you have something interesting to say, then it will be made all the more interesting by hearing a little bit of what makes you tick as a human.
Example: Recently I heard a lawyer speak at an HR conference about anti-discrimination policies.
Typically a rather dry subject.
But at the start he showed he was human by saying:
"Just before I start, I saw my 4 year-old son and 6 year-old daughter playing around with my laptop this morning, and I haven't had time to check what they were up to. So my apologies in advance if any of my slides have the words 'fart', Barbie or 'nemo' on them."
It got a laugh and everyone warmed to him instantly.
It's natural to reveal you're a bit about your personality – audiences will enjoy listening to you much more as a result. In our training workshops we help you to inject just a little about you into every presentation.
Give me a call if you would like some tips on how to do this or some personal coaching – I would love to help!
Got a comment?
Catch us on Social Media and join the discussion!
Liked this article?
Subscribe to receive sales insights and tips directly to your inbox.