Presentation Skills: Setting The Scene With Warmth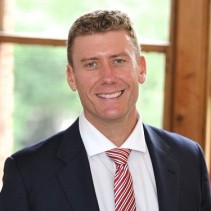 The way you begin your presentation is so important.  It really sets the scene for your success.  Sometimes when people don't spend enough time on the opening, it can be difficult to recover.
Here's an example featuring David from a smallish food manufacturer, from a recent presentation skills open workshop.
"Morning all – I'm here to talk today about why we must all cut spending by 15% in the next three months. The presentation will go for 30 minutes – save your questions till the end please."
Quite a bland opening, so we played around with his presentation, and injected a bit more personality:
"Hi everyone. You're probably thinking – here's another presentation by management telling us to cut costs and live on carrots and water for the next 90 days. You're probably sick of hearing this type of presentation. Well, I'm not too thrilled about it either – it's not a part of the job I dreamed about in the sandpit as a 6 year old."
"So, I'm going to show you the numbers for 30 seconds, and then I'm going to ask you for your ideas about where the business is going and how to smooth out the current bumps so I never have to do this presentation again. The best idea wins a piece of carrot cake."
David agreed that the second approach was much more human, and he later fed back to me that everyone bought into his next presentation and came up with some good ideas, not just to cut costs but to achieve a higher revenue margin on some product lines.
Best of all he sensed that everyone was in it together, rather than him telling the same tired story.
What's the most interesting start to a presentation you have heard?  Let me know!
Got a comment?
Catch us on Social Media and join the discussion!
Liked this article?
Subscribe to receive sales insights and tips directly to your inbox.