Tesco's, Steve Jobs & a Simple Message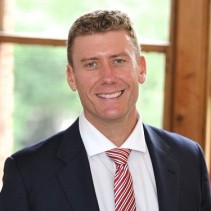 The concept of online grocery shopping is not familiar to some of Tesco's loyal consumer base.
Which is why uptake of the service has been slower than expected – easier to nip down and queue up for the weekly shopping.
So the clever bods at Sainsbury's boiled down the concept of online shopping to only four words that can be seen on the side of their delivery trucks:
"Click Click, Knock Knock."
Or the equally effective:
"You Shop, We Drop".
Both neatly sum up what can be a very complicated concept of navigating through a website, choosing a delivery time, having up to 5 "pickers" choose your groceries and having it arrive at your front door in the allocated time.
This little bit of clever communication might actually turn their online shopping business around.
Steve Jobs, the CEO/founder of Apple, is an example of a leader in business who realises the value of a good story when he communicates.
His ability to help others understand high-technology means that more people get the message and buy Apple products.
Jobs recently gave a wonderful speech to the graduating class of Stanford.
Woven into the story is a less-than-subtle swipe at Bill Gates.
The point is simple: the best communicators know that everyone's mind is mapped differently.
They also know that it's almost impossible to create a message that will suit everyone's individual way of thinking.
So they will spend some time working out ways to simplify their messaging to create maximum understanding.
Every word that Tesco's use in the above campaign pulls more than it's own weight.
Steve Jobs uses communication tools like stories, analogies and lots of examples.
The challenge for us when selling our concepts to others is to make the complicated simple by borrowing some of the thinking used by these great communicators.
Got a comment?
Catch us on Social Media and join the discussion!
Liked this article?
Subscribe to receive sales insights and tips directly to your inbox.