Matt – CEO & Founder
Natural overall strategic direction
Training design
Marketing
Trainer recruitment & development
Key client management
In 2005 Matt left a successful career in advertising to open Natural Training.  For the first few months, Matt designed, refined and tested training programmes working out of his loungeroom in Clapham, London.  In March 2005 Natural Training won our first client, thanks to Emma from SearchFlow!
The market responded quickly to the Natural Training message of natural, authentic selling style, and the company grew to have over 1000 customers in the subsequent 3 years.  Today Matt is responsible for training design, injecting fresh thinking and current business examples into all the Natural Programmes.
Matt is also responsible for recruiting the best trainers in the business so that your organisation can benefit from their expertise.  And he has also been known to pull on his sales training boots from time to time, most recently with GoCardless.
Matt is passionate about training that delivers results.  The most pleasing news for Natural Training and Matt came after an independent audit found his company to have a 22-1 Return on Investment for clients.
When Matt isn't working he is cycling on his treasured Canondale road bike, playing with his two kids or fishing.
It's simple:  my name is above the door at my amazing training company, and I will not let you down.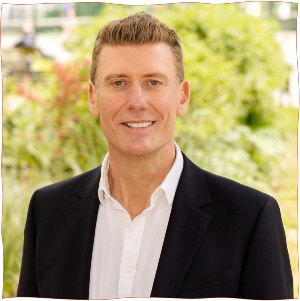 Every time we throw Natural a challenge, they rise to the occasion. Natural will make you money.
George Campbell


GoCardless