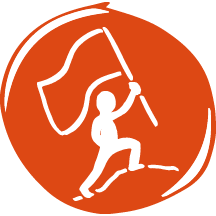 5 Steps to Success
5 Steps to Success
New starter sales training to reduce ramp time
'Time to ramp' in sales is real.  You need to fast-track your new-starters to give them a taste of success in weeks, not years.  This will build their confidence, and show both parties that you have made the right hiring decision.
That's why Natural Training's '5 Steps to Success" will help your team. In only two-days, we will give your team the 5 essential ingredients to successful selling:
Sales Mindset: Every sales problem starts off with a thinking problem. In this session, we look at all aspects of maintaining a winning sales mindset. What sort of sales career do you want?  How do you want to be known?  What impact do you want to have?  You then design a personal sales vision for you to present back to your Manager.
Prospecting: Learn modern, clever prospecting tools and techniques to make new connections with customers in a passionate and purposeful way. Includes qualification techniques so your team is talking to more of the right people, more often.
Meeting Skills: How to hold professional, clear and action-based meetings that drive towards the right result. Includes Meeting Structure, Meeting Vision Statement, Natural Flow Questioning, Level 3 Listening Skills and more.
Selling Value: The most important communication technique in selling is to work out what value looks like to this customer, and articulate it well. Learn how to increase value, and de-emphasise price as the dominant force in the sale. Includes a 30-second elevator pitching structure to help showcase value.
Closing: We teach your team to 'get to yes' with proven closing, objection handling and negotiation techniques. This ensures your new salespeople get a few wins early, building their confidence and developing effective habits to qualify and have an active, healthy pipeline.
Establish the right selling mindset of accountability, resilience, positivity and energy – from the start.
Develop excellent prospecting habits utilising the latest selling tools and platforms such as LinkedIn.
Learn to probe, listen well, take great notes and uncover more sales opportunities.
Discover how to create and articulate superb value propositions to move clients to take action.
Maintain a healthy, active pipeline with fewer 'maybes' and more closed deals.
10/10 – engaging and totally applicable to our roles. Ongoing I will focus on my sales process and prospecting techniques. Extremely informative and enormous learnings. Amazing – full of energy..
Ste Dutton


GBG
Your Natural Blended Learning Journey: Case Study Heading
Insert brief description here Let's make it yours – naturally..
Please give us a call to arrange an in-depth consultation to work out how we can make the programme feel and look just right for you, with your stories, your products and your people featuring prominently.