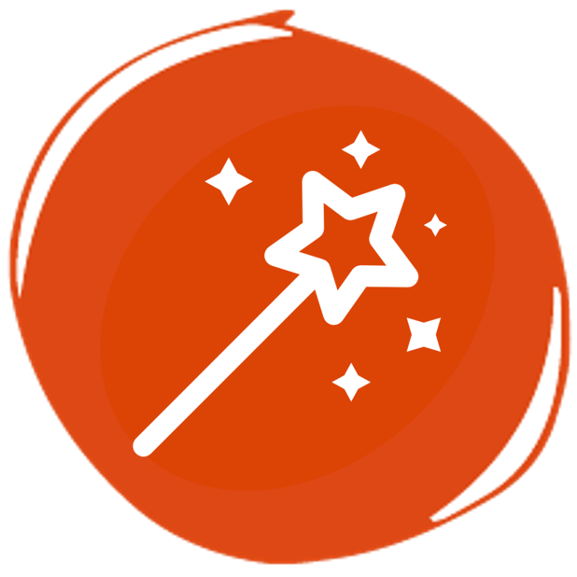 Magic Moments
Magic Moments
Engage your passion, refresh your skills & rock their world
When we thrill a customer great things start to happen.  Reputations are enhanced.  Revenue spills in. Customer Success reps are walking on clouds.   And customers become raving fans.
If your Customer Success team aren't reaching these highs, it might be time for some Natural magic.
Natural Training's Magic Moments Customer Success Programme is perfect for teams needing a skills upgrade, and some training that re-ignites their enthusiasm to drive amazing service.
The training is built around 3 Magic Cornerstones that become 'war cries' for your team:
•Engage your Passion – this answers the 'why' and connects the individual to amazing customer service
•Refresh your Skills – the handful of key skills to make a difference when delighting customers
•Rock their World – this is the 'magic', that secret sauce that gets the customer addicted to your brand
This training works well as a 'little and often' programme over 6 months, ensuring that your team "learn, then do", to encourage significant behavioural change.  The beauty of this time period is it will help us develop results along the way, building success stories that further fuel the momentum.
Make customers happy, solve their problems, and drive up your NPS/TrustPilot CS rating
Enjoy your role much more!
Learn some of the finer skills of Customer Success communication, such as professional questioning and listening skills, and telling a compelling story.
Boost key revenue metrics such as upsells, cross-sells, repeats and referrals.
Achieve all of this using your natural, authentic style
We moved our NPS Score 8 points – a remarkable achievement from one programme. I can recommend Natural training – and look forward to working with them on future projects.
Deirdre Mooney


Dell
The Magic Moments Customer Success programme was one of our most amazing collaborations, as we helped equip our 68 Customer Success team members with the tools and desire to delight customers at every moment. Natural has a wonderful creative energy that we love.
Mandy Rutherford, L&D Manager


Wave Utilities
Your Natural Blended Learning Journey:
Welcome to your Learning Pathway!  The 8 workshops are your 'go-to' learning events, separated by some time at work to give you a chance to bring the learning to life.  In between workshops there are Blended Learning resources such as  bespoke trainer Video Boosts, Coaching Video Calls and Quick Win Assignments.  This easy to absorb, 'little and often' learning pathway has been Natural Training's 'secret sauce' since 2005!
Manager Pathway:  We stay actively engaged with your Managers throughout the journey with workshops, calls and a Coaching Kitbag to ensure your team has the right level of coaching support to change CS habits forever!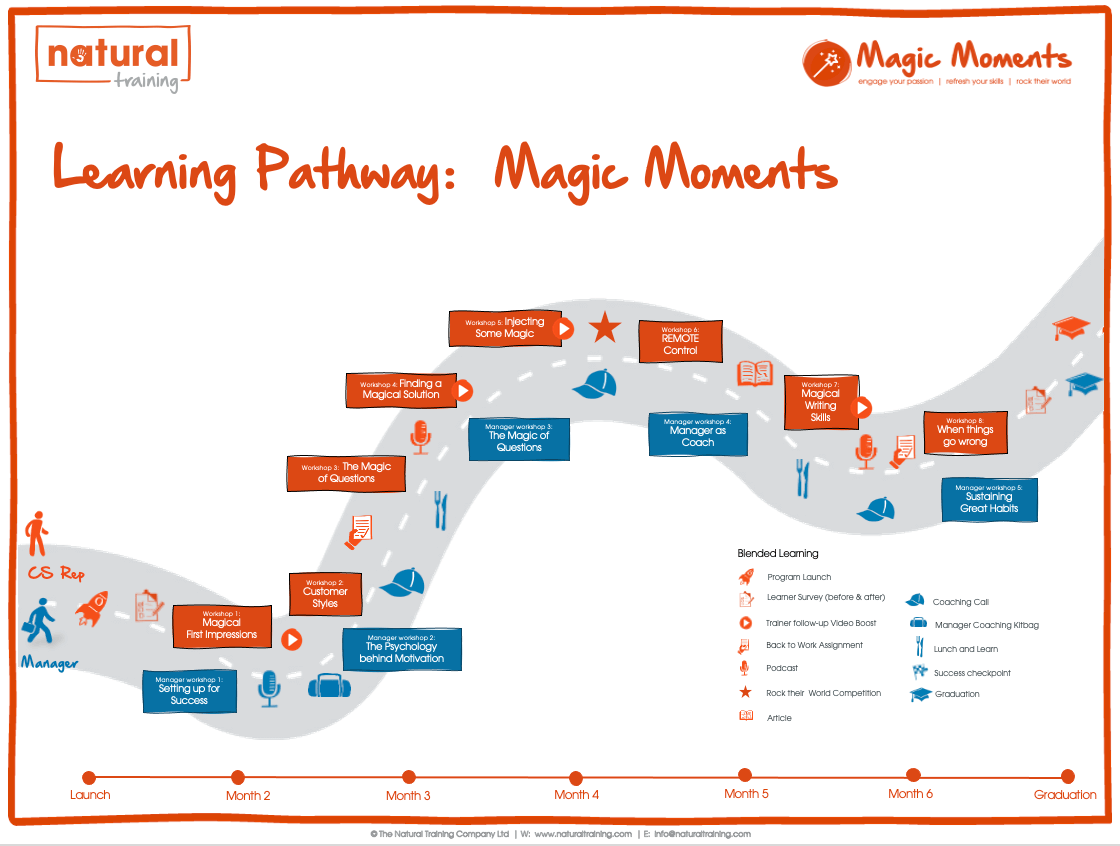 Case Study Heading
Insert brief description here Let's make it yours – naturally..
Please give us a call to arrange an in-depth consultation to work out how we can make the programme feel and look just right for you, with your stories, your products and your people featuring prominently.