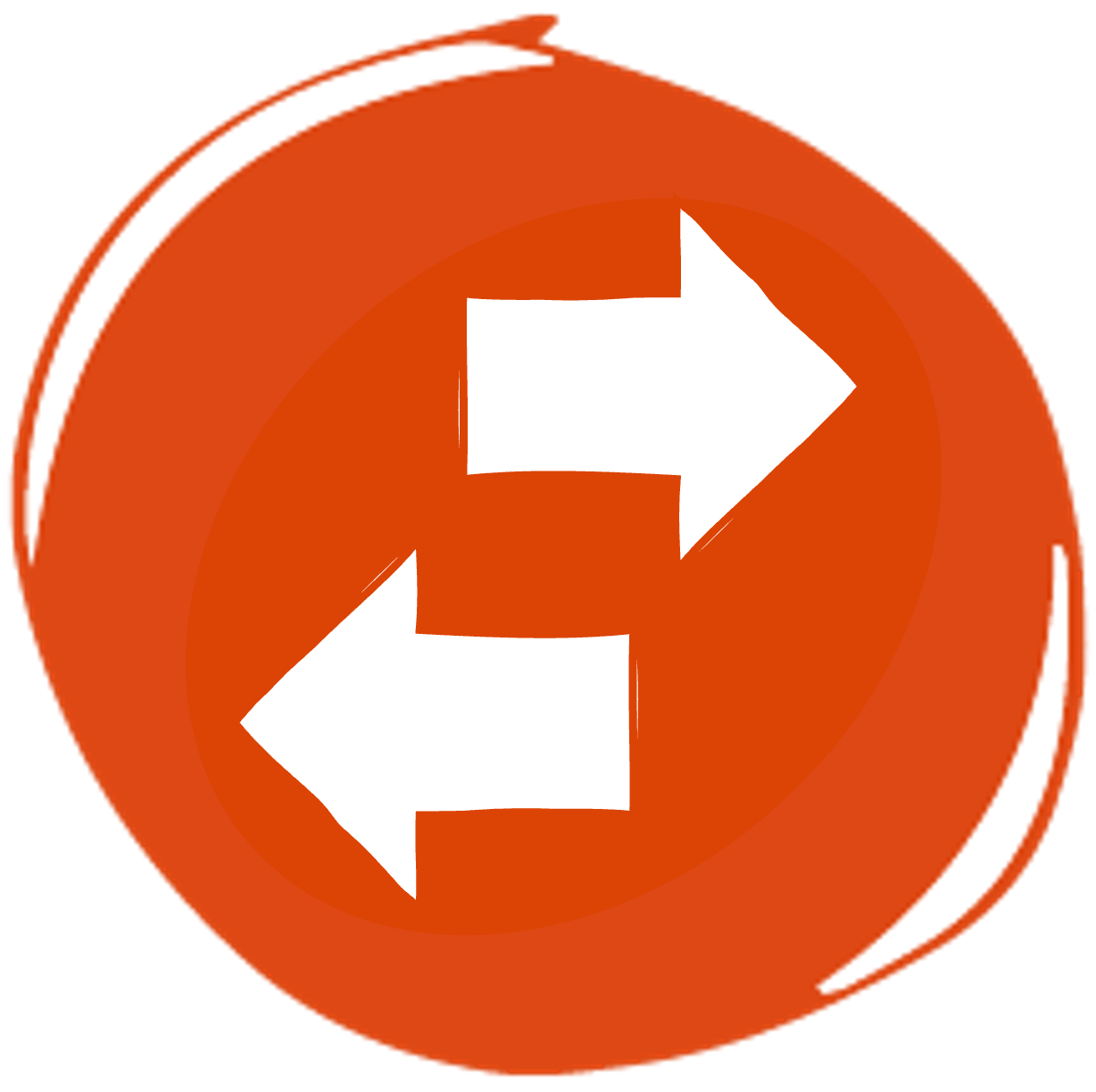 Making the Switch
Making the Switch
Persuade prospects to move from the competition
How well are your people able to influence prospects to make the switch to you from the competition?
Are your sales and customer success teams missing opportunities that you should be closing?
Does your team tell your company or product story in a convincing way?
In a competitive market, we usually have only one clear chance to convince prospects to make the switch to us.  In that conversational window, we need to find out needs, inspire with our value proposition and motivate them to take action.
It is possible to convert more prospects into customers with the right mindset, system and skills.
That's where Natural Training's Making the Switch training programme will help. In this breakthrough training we will prove to your team that they can convert more opportunities, more often. They will walk away with some genuinely unique insight and techniques to make the most of every conversation.
As always with Natural Training, we play to your strengths. Your team will not be asked to compromise their natural personality. Instead, we will fine-tune their natural brilliance to elevate them to new levels of success.  Best of all, with the Natural transformation journey, we are much more likely to stimulate a long-lasting culture of success, rather than simply provide a 'one-off' training hit.
We hope you get to experience the power of this programme soon, which will help your team to provide a proven point of difference in the market, generating more quality pipeline and closing more deals.
Get to the heart of why customers say 'yes', why they say no, and hot to dislodge them from 'maybe'.
Develop new ways to influence and persuade.
Refresh and acquire excellent prospecting habits utilising the phone and the latest selling tools and platforms such as LinkedIn.
Learn to probe, listen well, take great notes and uncover more sales opportunities.
Discover how to create and articulate superb value propositions to move clients to take action, sooner.
Since the training sales are up. Excellent, 10/10.
Allan Hales


SME Sales Team Leader, Wave Utilities
Our sales team are singing the praises of the Making the Switch course and have exceeded their targets.
Jessica Myles


Wave Utilities
Your Natural Blended Learning Journey:
Welcome to your Learning Pathway!  The 7 workshops are the main learning events over the 90-day journey, separated by some time at work to give the individual a chance to bring the learning to life.  In between modules there are Blended Learning resources such as  Quick Win Assignments to embed the learning, SuperStar Podcasts (we interview your best performers!), Trainer Follow-Up Videos, Tools and Takeaways such as worksheets, and Manager Coaching Sessions.  We stay actively engaged with your Managers throughout the journey with three Manager Briefings to ensure your team has the right level of coaching support to embed learning and change habits forever!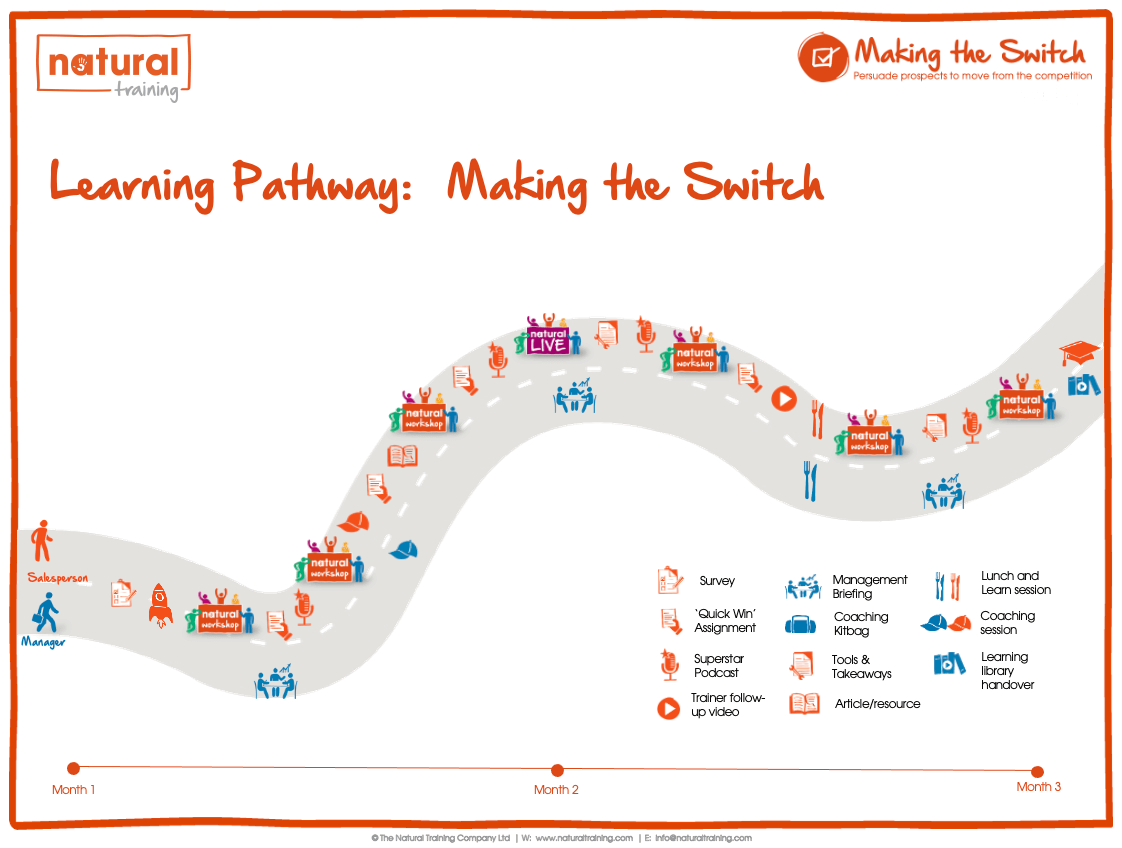 Case Study Heading
Insert brief description here Let's make it yours – naturally..
Please give us a call to arrange an in-depth consultation to work out how we can make the programme feel and look just right for you, with your stories, your products and your people featuring prominently.