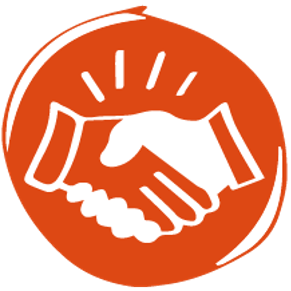 Negotiation Skills Training
Natural Negotiator: Negotiation Skills Training
Protect your profit margins & get what you want – naturally
This Negotiation Skills Training programme is designed to help your sales and account management teams with the confidence and skills to negotiate more successfully, protecting your profit and ensuring both parties feel like they are getting a win.
Is your team losing profit margin to more experienced negotiators?
Do you have a structure to your negotiations to guide your team?
Are your deals getting stuck after 'proposal stage'?
We are all born with the ability to get what we want; 6 year olds are particularly good at it.  However, in business, negotiations often go in favour of more experienced negotiators, meaning you may face needless discounting and a dispirited team.
We look at the different parts of a negotiation process and how to shape your own negotiations, for your industry and your clients.
In this breakthrough training event, Natural Training has distilled down the five key elements to successful negotiations, making the concepts easy to grasp.  Then we ensure it is second nature by playing through a number of scenarios built around your challenges.
There programme has been proven to be successful at helping our clients save money, and make money.  I hope your team gets to experience the power of this negotiation training soon.
Discover your natural negotiation style, and how to adapt it to meet the other party 'where they are at'.
Learn how to professionally ask questions, probe, listen forensically and recognise buying signals.
Discover how to create and articulate unique value, enabling you to charge a premium.
Understand the games and tricks others play on you, and how to deal with them.
Learn how to close a negotiation, get what you want, with both parties smiling.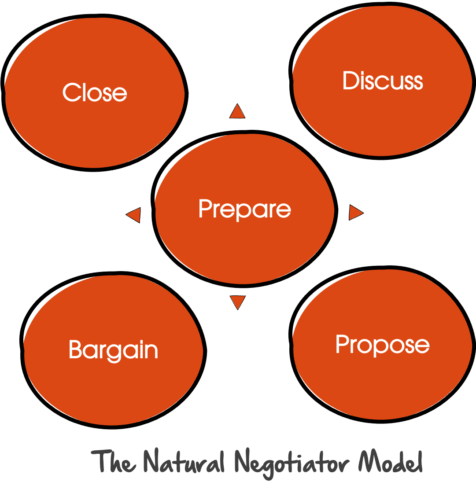 I received a practical toolkit to manage each negotiation successfully. And the confidence to negotiate using my own authentic style. Excellent training.
James Owen


Willis Towers Watson
Extremely engaging and tailored the session perfectly for our team and industry.
Paul Heathfield


Head of Legal Media, CAA Eleven
Clearly communicated advice on how to negotiate, with activities and role play that helped cement what we learned.
Abigail Scruby


Editor, Hachette
Your Natural Blended Learning Journey:
Welcome to your Learning Pathway!  The 5 workshops are your 'go-to' learning events over 10 weeks, separated by some time at work to give you a chance to bring the learning to life.  In between workshops there are Blended Learning resources such as  bespoke trainer Video Boosts, Coaching Sessions, SuperStar Podcasts and Quick Win Assignments.  This easy to absorb, 'little and often' learning pathway has been Natural Training's 'secret sauce' since 2005!
Manager Engagement:  We stay actively engaged with your Managers throughout the journey with Briefings and a Coaching Kitbag to ensure your team has the right level of coaching support to change selling habits forever!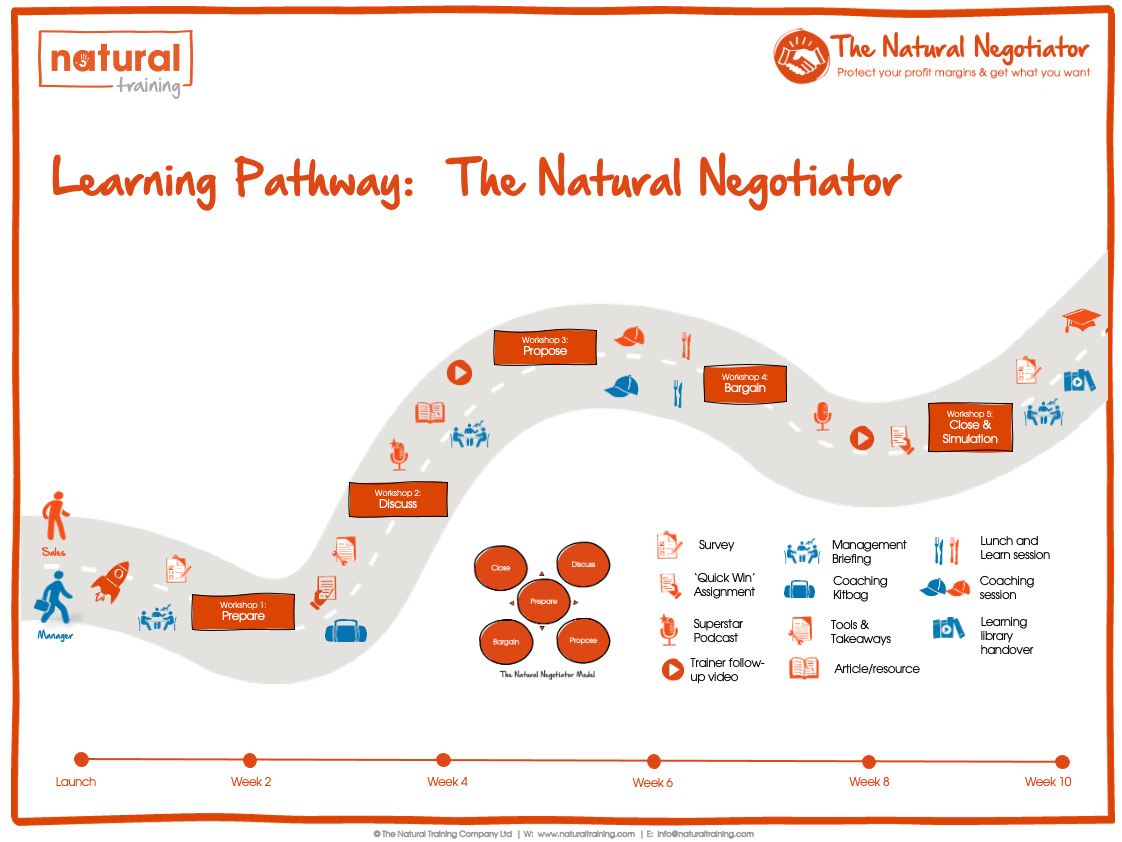 Case Study Heading
Insert brief description here Let's make it yours – naturally..
Please give us a call to arrange an in-depth consultation to work out how we can make the negotiation programme feel and look just right for you, with your stories, your products and your people featuring prominently.