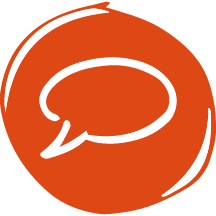 Presentation Skills Training
Natural Presenter: Presentation Skills
Authentic, clear and memorable presentations & pitches.
Does your team need a skills upgrade in order to make presentations more purposeful and compelling?
Natural Training has delivered NaturalStyle Presentation Skills training to over 9,000 people in 20 countries.  The key to our success is in the name – we have a method to encourage natural, authentic presentations that engage audiences and move them to take action.
During the programme we cover aspects such as:
Tailoring your messaging and presentation for your audience
Telling your story in an engaging way
AV, PPT and virtual presentation tools
Body language:  stance, presence, gesturing, natural, authentic style
Adapting to different audiences – e.g. presenting to Boards and C-Suite
Dealing with difficult audiences – how to press a point rather than arguing
And much more.
As always at Natural, the training is very hands-on, meaning you  present four times over two days, receiving excellent analysis and personal coaching.  This programme can be utilised for any type of communication such as formal presentations and speeches, live and virtual meetings, presenting to camera and the media.
There are presentation programmes everywhere, but only one that focuses on building natural, authentic style. This means that your audience, customer or internal department will buy into you, helping you to agree consensus, sell a message and close deals. The world is full of great products, but the money goes to the best communicators – the authentic, natural humans who move audiences to take action.
Proven to develop confidence in your natural presenting style.
The tools to construct a focused and clear message.
Quick and simple techniques to use AV and PPT.
Learn how to structure an impactful presentation in minimal time.
Excellent, gives you all you need to improve your presentation style!
Christof Mueller


VP Commercial, ASICS
Since doing Natural's presentation skills programme we have won 75% of contested pitches
Andy Bell


Mint Digital

Natural Presentation Skills programme provides your teams, regardless of experience, with the ability to make clear and compelling presentations in their own natural style
The training reinforces confidence, by enabling people to create their own presentations around our *Smart Structure. No rigid rules or restrictions – only authentic brilliance.
Let's make it yours – naturally..
Please give us a call to arrange an in-depth consultation to work out how we can make the programme feel and look just right for you, with your stories, your products and your people featuring prominently.