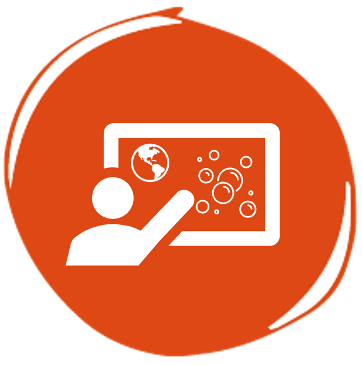 Presenting the Deck
Presenting the Deck
Marketing creates it, you bring it to life.
Is your team presenting your organisation's deck in an engaging and inspiring way?
Do they feel 'hamstrung' by not creating their own slides?
Is your company story and data poorly presented?
There is often a dynamic tension between marketing and sales/account management due to the company presentation deck.  Marketing wants and needs to lock down the slides to keep a consistent brand.  However this means Sales, CX and AMs cannot customise slides, which they are taught to do to offer a personal experience.If this is a scenario familiar to you, then Presenting the Deck can really help.  During the training we explore methods to bring your organisation's official deck to life.  This includes:
A simple, natural way to present each slide for maximum engagement
How to isolate and highlight the most important points for THIS customer
Effective and high impact ways to tell a compelling company story
Presenting data in a compelling way
Receive some valuable feedback on your own presentation style and content
Learn how to present your standard company deck in a compelling way.
Understand the secrets of great story telling.
Discover how to present detail and data in a more elegant, story-based way.
Lots of practical exposure to presenting each slide for maximum engagement.
Connect your people to your deck, company story and brand.
We have some complicated data and slides to get across to clients. This training helped our people present detailed concepts in a more visual, story-based manner to clients in a way they understood, related to and acted upon. Great training – highly recommended.

Team AG Marketing Let's make it yours – naturally..
Please give us a call to arrange an in-depth consultation to work out how we can make the programme feel and look just right for you, with your stories, your products and your people featuring prominently.