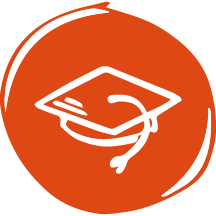 Sales Book Club
Sales Book Club
Read, talk and act on lessons from the world's best business books.
Do you feel you have a culture of learning and development?
Are your sales team reading and listening to some of the world's best selling strategies and ideas?
Does your team need regular new ideas and inspiration?
Sales Book Club is a brilliant, low hassle and low cost way to inspire your team and establish a culture of learning and continuous improvement.
Why Sales Book Club?
Some salespeople don't read.  Other salespeople read, but don't act on it.  With Natural's Sales Book Club, your team reads, discusses, learns and acts on the key lessons.
Sales Book Club feeds your team with new ideas and shortcuts to make them more successful.  It stokes their curiousity.  In short, Book Club may be the low-cost, high value change you need for success!
As always at Natural, we have a strong commitment to driving sales, so Book Club is grounded in discussion revolving around your products, pipeline, your prospects and your performance.
Our 3-stage Book Club format encourages salespeople to not only read but bring along discussion points to their next group.  Then, with the help of a Natural expert Sales Coach, the discussion points are turned into selling strategies to drive performance.

Each session is 90 mins, and typically a book is covered in 6-7 sessions covering about a quarter of a year.
Engaging & totally applicable to our roles. Extremely informative – amazing!
Ste Dutton


GBG Plc
Book Club brought back and gave light to why prospecting is so important. It is a great way to learn together, and share best practices whilst improving your currently professional abilities.
Katie Holtaway-Davies


GBG Plc
Your Natural Blended Learning Journey: Case Study Heading
Insert brief description here Let's make it yours – naturally..
Please give us a call to arrange an in-depth consultation to work out how we can make the programme feel and look just right for you, with your stories, your products and your people featuring prominently.