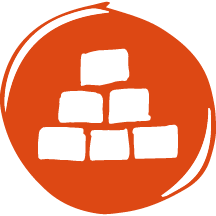 Sales Foundations Training
Sales Foundations
Six essential habits for outstanding sales
Do your people need a grounding in the basics of sales?
Do they need to improve core skills like questioning, listening and value-selling?
Is it taking too long to induct new salespeople?
Do your sale people lack selling structure and process?
Natural Sales Foundations training is for people who are new to selling or would like a comprehensive grounding in the basics of successful sales. The difference between a starter in sales and a great salesperson comes down to 6 Natural Habits. We teach people what those habits are, and our blended learning programme enables your salespeople to embed them into their daily routine.
Content includes:
The Psychology of Sales: Includes motivation, accountability, positivity and high performance
A Winning Sales Process: Creating a blueprint for success including sales milestones & predictable pipeline
Prospecting: Using today's selling weapons to make better connections with the right prospects
Discovery: Questioning, listening and trusted advice are all trained using the Natural way
Pitching: Presenting your value solution back to the customer in a way that moves them to take action
Closing: Techniques to handle objections, negotiate great deals and close new business.
At Natural, we help your team sell while we train, meaning that we generate real results, connections and leverage among the markets you most want to impact.
A superb grounding in the key elements to selling that drive success.
Develop a winning sales mindset in your team, encouraging a positive, 'can do', accountable culture.
Develop the right prospecting habits – from the start – using the latest techniques to generate qualified leads.  We sell while we train.
Create and articulate the unique, winning value of your company, products and services in a way that drives prospects to take action.
Learn how to close the right type of new business and negotiate to protect revenue margins.
Just excellent. A great programme, so beneficial and well presented. Well worth it!
Paula Chilton


Saint Gobain
A superb course! The most useful course I've been on to date. Extremely insightful, with a professional approach – a great way to discover your true selling style.
Ben Ellis


Suttons Group Logistics
Natural Sales Foundations is built over 5 months to provide a comprehensive grounding in the 'nuts and bolts' of successful sales. The 6 habits are integrated throughout the 6 days of the 5 workshops (two days for Prospecting). We support the workshops and embed learning through blended learning techniques that ensure people are given short, 100% relevant work-based learning tasks at regular intervals during and in between workshops. This has the effect of embedding learning that would otherwise be forgotten. This easy to absorb, 'little and often' learning pathway has been Natural Training's 'secret sauce' since 2005.
Manager Engagement: We stay actively engaged with your Managers throughout the journey with Briefings and a Coaching Kitbag to ensure your team has the right level of coaching support to change selling habits forever!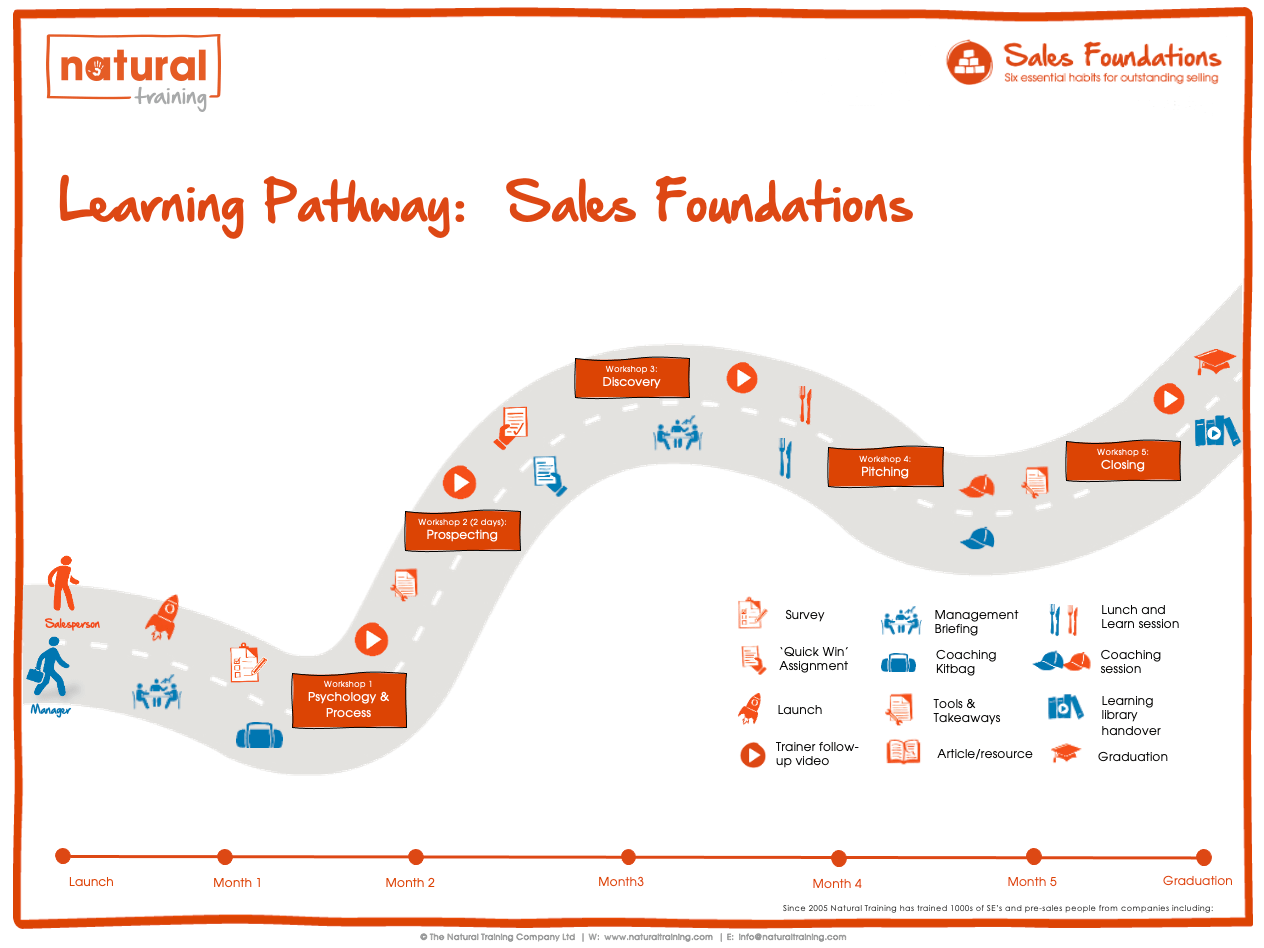 Let's make it yours – naturally..
Please give us a call to arrange an in-depth consultation to work out how we can make the programme feel and look just right for you, with your stories, your products and your people featuring prominently.