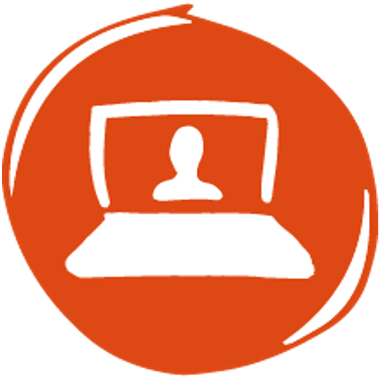 Selling On Screen
Selling on Screen
Techniques to have a big impact in a virtual world
Is your team holding lots of virtual presentations and meetings?
Are clients and audiences engaging with your sales team?
Are you generating significant new business wins from virtual meetings?
There is running a successful, focused online meeting, or there is talking into the 'void', never really making strong connections with audiences.
In this breakthrough training event, Natural Training has distilled down the 4 key elements to successful virtual meetings and presentations:
Preparation:  How to ensure you are set up for success, including technology and audience input prior.
Content:  Methods to ensure your structure/agenda, video set up and slides are all optimised
Presence:  Techniques to ensure your personal brand is enhanced and you have an appropriate level of executive authority
Engagement:  How to build in conscious and subconscious 'touchpoints' where the client/audience is alert, leaning in, and actively contributing to the meeting.
Preparation
We start off by looking at what regularly goes wrong, and how to avoid it.  Part of this is a Success Checklist to ensure all the boxes are ticked and you go into every virtual call in the future as prepared as possible to win.
Content
There's content – and there is content that sells.  We show your team how to produce strong messaging and compelling slides that move clients to act.  Included is structure, the rule of 3, how to use fewer words, and clever use of graphics and pictures.
Presence
On screen, audiences have a small window into your personality, style and professionalism.  We optimise your screen presence personally and technically, showing you some of the ways you can command more presence, plus the latest tools and tricks from video call platforms such as Zoom and Teams.
Engagement
This is a big focus area as it is so easy for audiences to be distracted.  We help your team build in lots of methods to engage with clients, inviting them to participate and ensuring your have much more of a 'two-way', collaborative meeting.
Your team will leave with a new toolbox of techniques, plus a refreshed outlook and the motivation to utilise the learning to close much more new business.
Great value, and highly recommended for any sales team looking to get an advantage selling or presenting to clients online.
Stephen Fletcher


Head of Retail Distribution, GSFM
Your Natural Blended Learning Journey: Case Study Heading
Insert brief description here Let's make it yours – naturally..
Please give us a call to arrange an in-depth consultation to work out how we can make the programme feel and look just right for you, with your stories, your products and your people featuring prominently.