Sales Training – Making Your Next Trade Show Count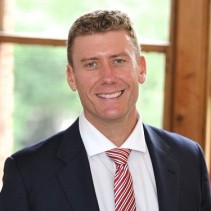 You will have a purpose for being at the exhibition. At Natural Training when we ask company sales teams what this purpose is, around half will simply say "having a presence".
We believe that most of the time this is a misguided purpose (a bit like life – you can choose to saunter through it or really make your mark).
A more focused purpose must be clearly communicated to the team: this may be to generate leads, make appointments or support a new product launch.
Your strategy will be enhanced if you are in tune with what your customers want. In our experience customers want the following from attending a trade show: variety, interesting exhibits and products with hot new ideas, information/knowledge/insights that they didn't know before, and to NOT feel pestered by sales folk.
Selling is fine, pushy selling isn't.
Got a comment?
Catch us on Social Media and join the discussion!
Liked this article?
Subscribe to receive sales insights and tips directly to your inbox.