Natural Commercial Culture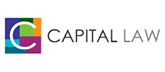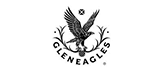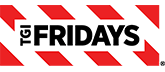 Natural Commercial Culture
Is a 90-day engagement programme to bring commercial acumen to life. Together, we nurture four cultural pillars in your language that leads to a pro-active, enthusiastic, commercial culture for your business, leading to increased levels of sales, repeats sales and referrals
Watch Paul O'Donnell provide an overview into the programme
Who is this for ?
The Natural Commercial Culture programme is suitable for anyone with a commercial role looking to develop their individual strengths and success rate
Why will this help:
Creates a culture that is driven to develop opportunities for increased levels of repeat and new business ensures you maximise every opportunity and interaction with your customers
Content includes:
Develop confidence in your role and in the business
Using empathy to drive your customer's loyalty
How to engage, add value, and increase spend from the customer
Useful and informative. It's made me a lot more confident for sales and talking to potential guests. The coach from Natural managed to personalise the course perfectly for Friday's
Kirsty Cole
TGI Fridays
This programme was all about getting together to make something great happen! It was an excellent style for getting the commercial best out of the team. It's a 'must-do' for any large resort!
Sharon Buriss
Gleneagles Resort