Natural Writing Skills
Effective messages to drive customer satisfaction
Programme Outline
Are emails going out to prospects and customers that may be losing you business?
Have your people been taught the simple rules of effective grammar and writing?
Are your proposals and content truly reflective of your brand?
The ability to write competently in sales and account management is a critical, and often overlooked skill.  Writing that is executed well can capture imaginations and move clients to take action.  Competent writing also reinforces the quality of your brand, positively reflecting on your values.
At the very least, we should be presenting error-free correspondence with customers.
In many cases our writing must also must accurately play back to the client the result of our meetings and discussions.  If our client notes are inaccurate it may launch a 'domino effect' of chaos that echoes for months across many departments.  Of course, many emails can also be taken the wrong way by the receiver.  Not to mention instant messaging, social content, and contracts.
Natural Writing Skills is a training programme designed to help your sales and account management teams to write more successfully, avoiding errors and putting their best foot forward at all times.
Key Programme Benefits
1.Discover how to structure emails, letters and proposals for maximum impact
2. Learn how to professionally manage complaints
3. Understand how to write messages that persuade and inspire change
4. Uncover your personal writing voice, and ensure it aligns with your company brand
Your Natural Blended Learning Journey: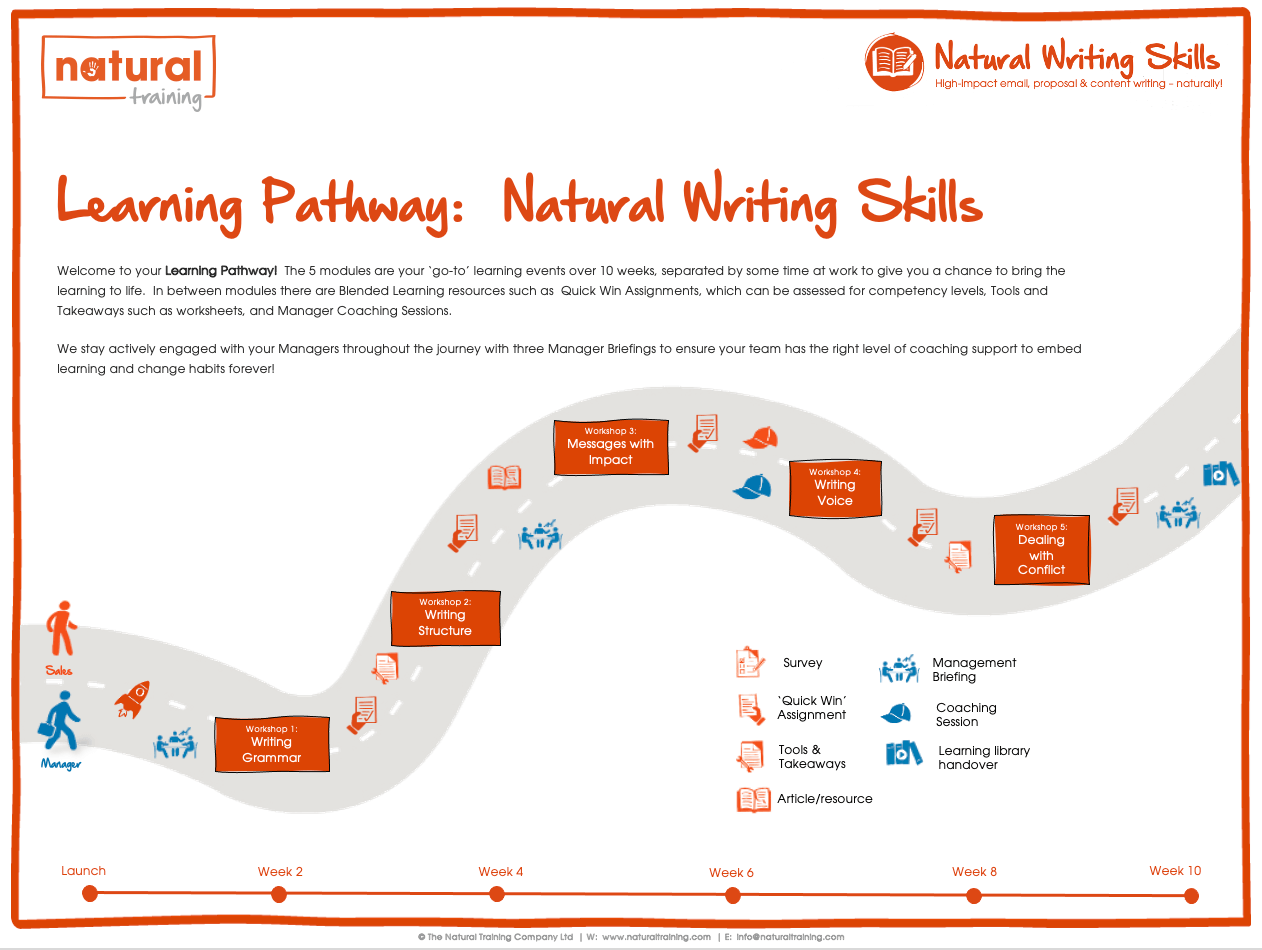 Let's make it yours – naturally..
Please give us a call to arrange an in-depth consultation to work out how we can make the programme feel and look just right for you, with your stories, your products and your people featuring prominently.