Roll out the banners, collect up the branded pens and set up the stand. It's trade show season!
The concept is, and always has been, a great one: Gather together a hall full of buyers and potential clients, and ferry them from stand to stand to eye up the latest and greatest products or services their particular market of suppliers has to offer. Yet I see it every year, the awkward conversations and mind-numbingly dull opening lines that sales professionals turn up with in the hope that they might 'get lucky'. They won't, and you won't unless you prepare in the right way.
Your strategy will be enhanced if you are in tune with what your customers want. In our experience customers want the following from attending a trade show:  variety, interesting exhibits and products with hot new ideas, information/knowledge/insights that they didn't know before, and NOT feel pestered by sales folk.
That said, this is a huge window of opportunity. For the sales professional it's essential to utilise every second of contact made at the trade show – the events offer up golden opportunity after golden opportunity.
So, how are you planning to maximise your time in front of your target audience?
Here are THREE ways that you and your sales team can maximise their impact in those precious trade show hours: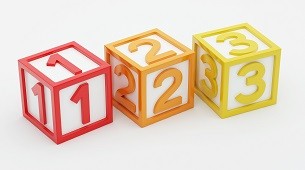 1. Stop avoiding 'chuggers' – you might learn something
'Chuggers' as they are affectionately known (cross between charity and mugger) are the guys selling charity subscriptions. The best ones have refined their pitch so well that they can engage with passers-by in a way that turns the disinterested into a potential buyer. The skills and techniques employed by these sales people is one of a kind – Charity sellers: What can you learn from the toughest sales gig on the street?
Take some time to observe these sales people. How do they grab attention and stand out? Have you ever felt compelled to stop and talk to them? If so, you (for whatever reason) were engaged effectively. So, what made you have that reaction? Unravel it and reconstruct it for your own trade shows sales strategy. It could be something simple like a smile, a joke, or an off the wall comment.
At trade shows the competition is rife and your target customers will be rushing from one stand to the next. Having a technique to gain their attention in a short space of time is imperative, so refine yours. Then, take small steps to maintain the momentum that you've done so well to generate. Eye contact, question, response, question, observation and so on are all important. Trade show sellers can only advance to the next stage if the last stage was successful.
2. Generate some excitement
Do you think Apple minds that it causes complete mayhem each and every time a new product is launched? Roads closed off, people turning up to work late, security working overtime? No, of course not. They love it. When you have a crowd around your shop, stall or stand, you cause excitement and others want to come and find out what the fuss is all about.
Same goes for your stand at the next trade show you go to. What's your plan for getting people flocking to your stand? Remember, an empty stand is no good to anyone.
Attractions at your stands WILL work (providing your stand is not tucked away near the fire exit).  Like moths to a flame, people are attracted by other people, excitement, and energy.  Do gimmicks get people to your stand for the wrong reasons?  Absolutely.  Do you care?  Absolutely not.  Start with attracting a crowd, and great things will happen.  With no crowd, nothing can happen.
Free pens in plastic bags are dull. Think bigger and better this year. How can you leverage cutting edge technology to get people interested in your stand? Everyone has smartphones these days, so why not get some posters printed with QR codes on them – that way people need to scan your poster to enter a competition or find out more about your product. The key is interaction. Don't demonstrate your work on an A4 piece of paper that's been neatly printed out. Bring an iPad (everything looks cool and innovative on a tablet!) to let people touch, feel and use the product.
Need some more inspiration? Here you go:
Cartoonist
Beautiful models giving away…anything really!
Celebrity/athlete/book signing for photo opportunities
Close up magic
Ice-creams, coffee or some other foodstuff that takes 30-60 seconds to prepare
Free magazines/AdWords vouchers/iTunes songs
Knowledge gifts – whitepapers, reports, presentations on memory sticks
3. Work as a team
Yes, individual performance is crucial at trade shows, but so too is that ability to collate individual performers to the point where they operate effectively as a team. Talk openly with your colleagues, accept feedback on your own ability, and have the confidence to give it back. Can you handle the truth? Read our feedback blog here.
Your team provides you with outstanding skills and assets: some people will be brilliant at generating interest from the outskirts of your stand ("front of house"), gaining eye contact and initiating a conversation with strangers. Others will be great at gaining commitment once the conversation has been started. Others still might be better at roving through the other stands, lectures and networking opportunities.
The point is, know your team, and celebrate their talents by utilising them for the sweet-spot of their talents at your stand.
What next? Sit down with your team and have an honest conversation. If people don't open up, be brave and go first. Like this: "OK I'm happy to accept that I'm not strong at keeping good notes on the people that come by the stand. I've been picked up by it on a few occasions, and I know it annoys you lot – and rightly so. Hands up. By the same token, I can engage and talk to people, plus I know so many people coming to the show…"
People will open up if you take the lead. It's through these honest conversations that individual talent can be exploited and team performance excels.
There are three, but if you want another FIVE we have just the document for you. Here at Natural Training, we have created the document: 8 tips, techniques & tools for selling at trade shows, exhibitions and events that you are welcome to read.