Video of the Outcome Thinking session
Outcome Thinking wrap-up video
Outcome Thinking laminated templates - and a Simply Natural success story!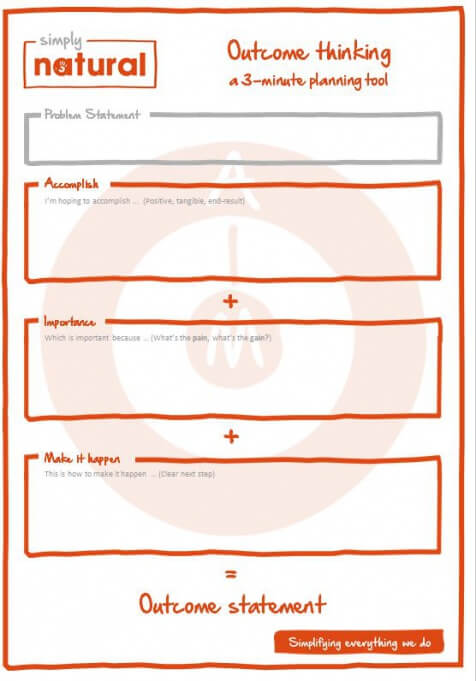 The laminated Outcome Thinking templates have arrived! James has been a particular star lately with his use of the template, even using it with his partner Juliana to help her resolve a problem she had at work.
I've also heard a few people around the office asking each other the three amazingly useful questions, "What are we hoping to accomplish?", "Why is this important?" and "What's the clear next step?"
Now James won't have to keep printing paper templates because the laminated version means that you can use it over & over again.
So if you haven't done much Outcome Thinking since the Workshop, please give it a go with the new templates. It's a quick, 3-minute way to plan to make sure that you focus on Outcomes in every conversation. If you don't believe it, just ask James!