A Story of Two Phenomenal Sales People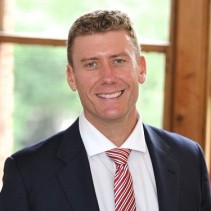 There are some recognisable green shoots in the UK economy right now.  Big name brands, some real sleeping giants, have woken up and need your help.  Are you going to wait for them to call, or get on the front foot and forge a new path to revenue?
This is a story of two salespeople, David and Sarah, separated by only one word – attitude.
David
David is a successful sales person.  When he gets a lead, he jumps on it, and in the classical mould, he doesn't over-prepare.  He takes a quick look at the website, and his fingers start dialling away.  He is hungry and tenacious.  Clients know they are being sold to, but if they have a need and have sent a web enquiry, typically they don't care as much.  David understands that selling is all about rapid response.  He has a "cut and paste" survival mechanism approach to following up clients, and doesn't sweat over details.  For example, if there is an awkwardly constructed sentence in an email that he wrote in February, then it remains in his emails in May, because that is quick, and clients don't really read that much anyway.  If you had a team of 12 sales people in a lead-rich, rapid response environment, you may want most, if not all, of them to be like David.
But there is one major downside to David.  He is totally responsive to incoming activity.  He can't create opportunity, or need.  He sees dialling to unknown people with unknown needs that as relatively useless cold calling, and even if he were to make some calls to "non-lead" clients, his resentment and negative mindset prevents him from being successful.  In summary, David is good – when leads are plentiful.
Sarah
And then there is Sarah.  She does everything that David does when there are inbound leads, because she is also a competitive, opportunistic, money-hungry salesperson.  However she has a very important factory-fitted attitudinal difference, a switch that she can turn on at will.  That switch is called Opportunity Creation.  Sarah sees opportunity in the same way that kid from Sixth Sense sees dead people.  Opportunity is everywhere, it's boundless, and all it takes is a bit of preparation, energy and determination, and she is in the midst of a conversation to explore the customer's environment and ambitions.  This sort of positive energy is indeed infectious – Sarah regularly breaks down doors by disarming her prospective customer with her human, earthy qualities.  For example, Sarah started noting down local companies to where she worked, and her opening line established a link, rich with parochial relevance and charm.  What a way to establish a connection!  Incidentally, Sarah enjoys the thrill of cold calling.  It's a challenge to her, and without it she would find life a little bit dull.  She would never otherwise get the sense of pursuit, of pure creation, establishing need from nothing.  That's her buzz.
Over to you!  Who do you really want in your sales team? Sarah or David?
Most of you probably want the more 'complete' Sarah.  After all, if leads are low, then what is better than having a positive, energetic person on the deck, who can break down doors?
The real answer is that it depends on what kind of sales floor you have.  Some organisations we consult to and train, bizarrely as it might seem, wouldn't really want too many Sarahs.  They want their sales people to react and respond, because that scales into a bigger operation (providing they get enough leads, of course).  A Sarah in a room full of Davids might start feeling a bit like a free range hen visiting a battery farm.  "Guys – there is more to life than this!"
When it's all boiled down, what's the real difference between Sarah and David?  They have the same words to use, fingers to dial, computers and databases to utilise.  They are of similar intellect, have a passion for selling, and are money motivated.
The only real difference, and it's a fundamental one, is around a positive, can-do attitude.  It's the Opportunity Creation switch referred to earlier. There's a name, a type for Sarah.  We call her a Sales Maker.  She combines two key ingredients – the world around her, and her attitude – to create opportunity, and make a sale out of nothing.
There is however one downside:  a Sales Maker can be a great addition to your team, but they can get too far into creation, into dreaming, into blue sky thinking.  And not enough into dialling.  So you have to ensure there is a mix of dream and dial, of pursuit and response.
You might be thinking, how can I get more people like Sarah into my team?  Or at least identify the ones that I have, and craft them into someone like Sarah?
With a little bit of planning and hard work, you can get as many Sarahs as you want.  If you want to attract a Sales Maker or two into your organisation, then you have to plot a very specific pathway, using the right type of attraction campaign, recruitment process, and set of induction activities.  You have to create the right job spec, trusting and allowing time and space to create.
If you get it right, a room full of Sales Makers might just be the key to taking full advantage of the green shoots in today's UK economy.  To find out more, you are welcome to call me direct at the London office on 0207 043 1582 or speak to a member of the team about any of our award winning training programmes.
To access a 6 minute Natural Training Premium Content video of Matt Drought talking more about Sales Makers, please send an email to premiumcontent@naturaltraining.com requesting a link and a password!
Also, if you haven't signed up to our free newsletter, please visit One Minute Pause (and recommend it to your friends!).
Got a comment?
Catch us on Social Media and join the discussion!
Liked this article?
Subscribe to receive sales insights and tips directly to your inbox.