Students To Learn Science Of Selling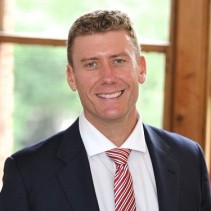 We came across this article in the Sunday Times yesterday and got very excited! We are hearing more and more about universities teaching the art of selling. Finally.
Not only is sales being taught, but students can also now graduate with a sales element in the title of their degree.
Full Article: Students to learn science of selling
Kenneth Miller, a senior sales professional in the construction industry will be leading the course:
"I'm looking forward to working to develop the next generation of Scottish sales leaders.This is an exciting time in the development of selling as an academic pursuit, and an excellent opportunity for Scottish-based sales-driven firms to recruit top talent.
"In the US, sales is a credible degree subject and an excellent career option. For any business graduate, having a firm understanding of sales techniques will add value in many situations.
"The ability to build productive relationships, position products and services and possess the confidence to close deals would set any graduate out from the crowd."
While Universities are recognising the need to bring sales into the syllabus, you can also get training that suits your natural selling style.  We have a Sales Masterclass that covers all that you need for sales success. Call Chris Mortimer now for more details.
Got a comment?
Catch us on Social Media and join the discussion!
Liked this article?
Subscribe to receive sales insights and tips directly to your inbox.