The Art Of The Natural Pitch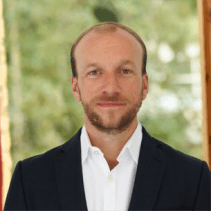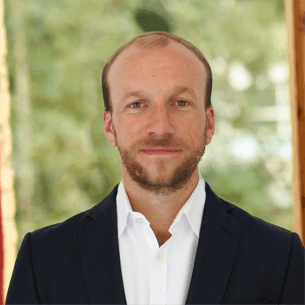 Many sales presentations crash and burn. They are as dull as dishwater with messages that are easily forgotten. Perhaps you have attended a few, or worse, given them yourself.
Some of the biggest mistakes salespeople make when giving presentations are not having a clear structure, talking too much without pauses, misusing technology, having zero memorable stories and making no emotional connection with the audience. Yet, the sales presentation is one of the most important tools available, and done well can engage prospects and lead to an increase in revenue.
In The Art of the Pitch: Persuasion and Presentation Skills that Win Business, Peter Coughter presents the tools he created to help marketing and advertising professionals develop persuasive presentations that deliver business. He provides an excellent illustration of the value of good, solid presentation skills, saying that GREAT ideas fail to get ahead because they aren't presented well. They may be brilliant, but they never get out of the starting gate because they were poorly presented.
This is backed up by an oft-cited piece of advice given to presenters: "They may forget what you said, but they will never forget how you made them feel." It has been attributed to Maya Angelou, and many others, and highlights the importance of the way a message is delivered.
So, how can you deliver compelling messages that grab and keep hold of an audience? Fortunately, you don't have to juggle, breath fire or whirl flaming cartwheels across the stage. Use these top tips to captivate any audience and send them home with messages that resonates:
Start with a bang – there are many different ways to start a presentation that will engage an audience. However you decide to kick things off, you need to grab attention from the start. If not, you will struggle to win it back. Among the ways you can do this are with a startling fact, a powerful anecdote/success story, a challenge to conventional thinking or a show-of hands question that gets people involved from the start.
Tell good stories – everybody loves a good story. It's why we watch television, go to the theatre, read books and gossip with friends and colleagues. Told well, they capture attention, engage emotions, enhance memory and motivate people to action. Through the use of stories in your sales presentations you can provide context for your audience, give meaning to facts and raw data and drive points home harder.
Be yourself – the best way to give a relaxed and powerful presentation is to be yourself. Use the vocabulary you would normally use and don't try to emulate someone else. Doing so will undermine your credibility because audiences can smell a fake. Whether you are loud and energetic or subdued and serious, put your true self in your presentations. And take your time and be clear, crisp and confident.
Think of your presentation as a dialogue not a monologue – engage where you can by allowing the audience to ask questions. Don't get caught up in computer screens and slide presentations, they are just tools.  Look the audience in the eye and keep them involved throughout your presentation. Some of the best sales presentations are like conversations. You could even set up a demonstration related to the theme of your presentation and invite audience members to participate.
Memorable and Compelling
There is no one golden solution to crafting and delivering a great presentation. But the next time you are tasked with presenting, consider these four tips to help you create something memorable and convincing that will attract more business. And if you're in any doubt about the importance of a good presentation, here's what Peter Coughter has to say on the matter:
"Clients are very good at buying the expected and not so good at the unexpected. That's why presentation becomes so critical. We have to get them from expected to the unexpected and we do that via the presentation."
Got a comment?
Catch us on Social Media and join the discussion!
Liked this article?
Subscribe to receive sales insights and tips directly to your inbox.