The Conversion Game & Marginal Gains – Part 1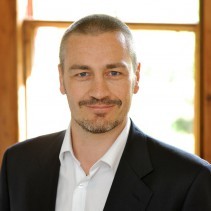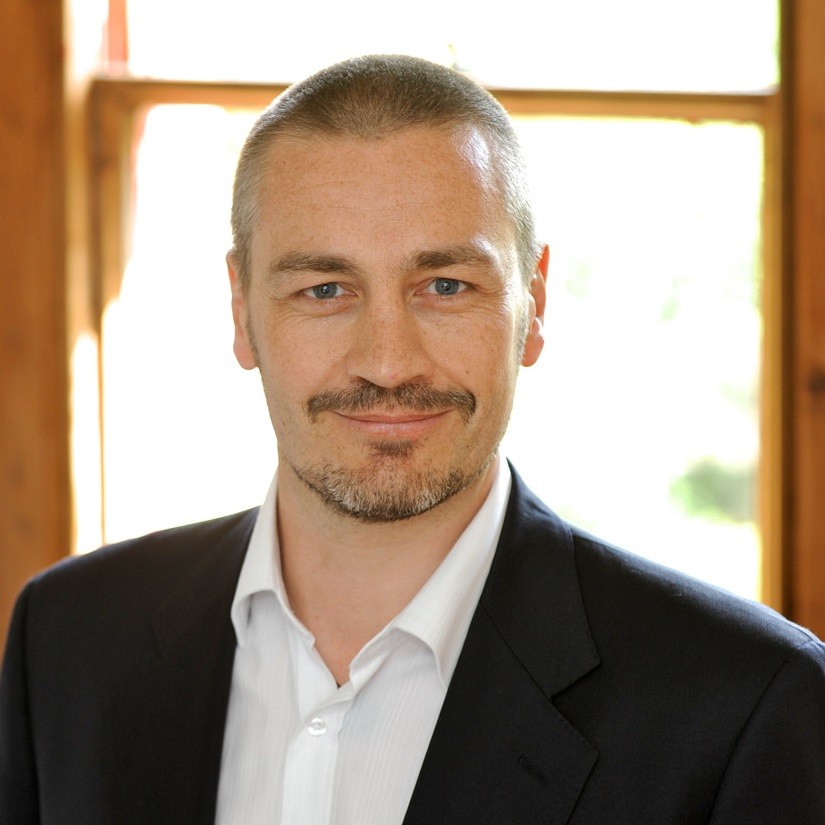 If your salespeople want to smash their targets and bring home the bacon, they need to think about conversion funnels.
A truly effective salesperson understands their sales funnel and knows the levers required to make the marginal gains necessary to succeed.
Visualising the funnel
Understanding the concept of conversion funnels is vital for identifying blockages in the sales cycle, specific areas for improvement and crucially, where a sales manager should spend their time and energy to improve sales conversions.
Each stage of the funnel represents a part of the sales cycle, with the aim being to nudge prospects from one stage to the next. These micro-conversions should be analysed and reported on just as intently as a revenue number.
The stages of a funnel will vary by business and team. An outbound sales team would have a different funnel to an inbound sales team within the same company:
Outbound sales
Dials > Conversations > Needs identified > Proposals sent > Sales won
Inbound sales
Enquiries > Consultation calls > Proposals sent > Sales won
The value in optimising
Creating, analysing and optimising a conversion funnel sounds like a lot of work, and it is, but it is well worth doing. Naturally, your salespeople will have different strengths and weaknesses, so asking them to create the funnel is a great way of allowing them to spot areas for improvement.
The more stages your conversion funnel has, the longer it will take to optimise, but you'll see bigger rewards for it. And as we work in sales, we're measuring value in pounds and pence.
So what results can you expect?
Well let's look at an example conversion funnel: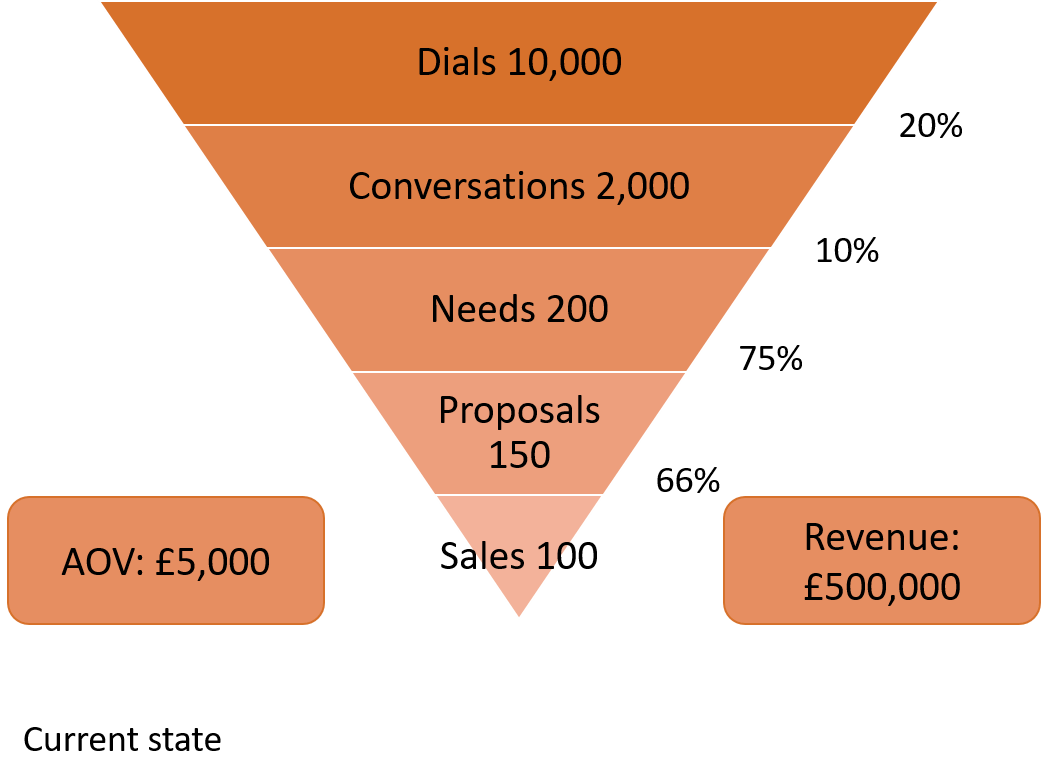 Here we can see how this outbound salesperson has closed £500k worth of business.
If we were to increase the conversion rate between each of the sales stages by just 1% then the outcome is considerably different: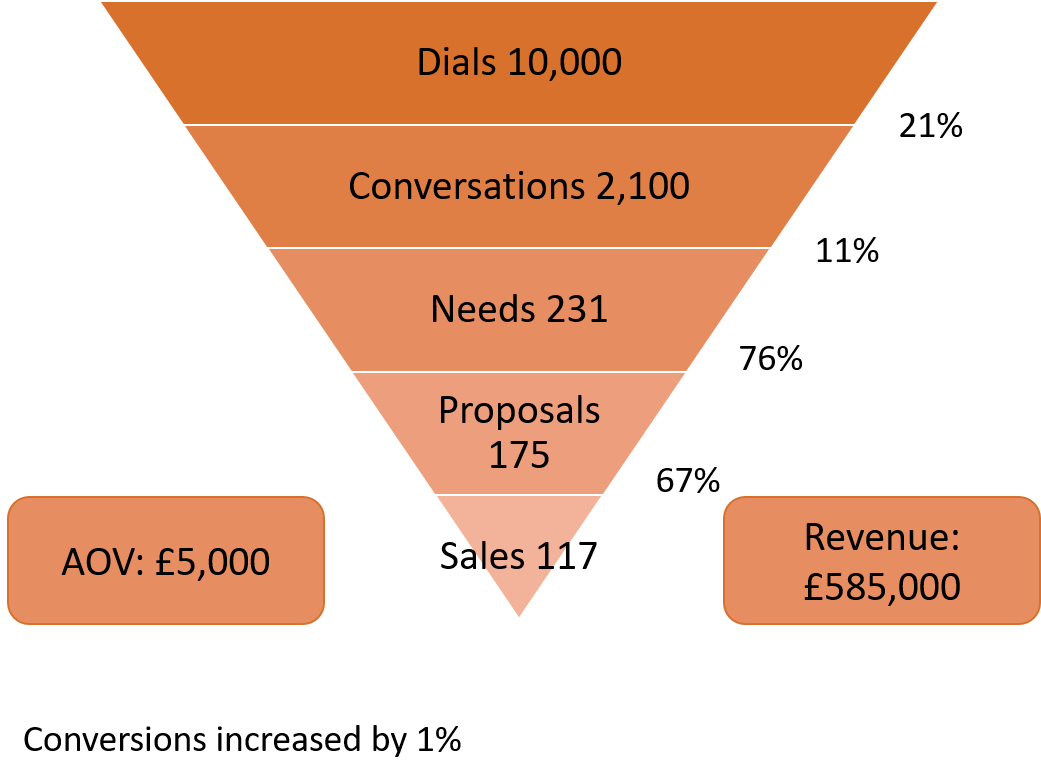 The increase in revenue is around 17% when improving the conversion rates of 4 stages by just 1%.
To find out how to make these marginal gains and increase the revenue of your sales team, look out for our next blog.
As a sales manager it is crucial for you to know where to spend your time and energy. This is something that Natural has been helping with for over ten years with market leaders in Technology, Media, Telecoms and Pharma.
If you're interested in improving the effectiveness of your sales team, contact one of our Training Consultants today.
Got a comment?
Catch us on Social Media and join the discussion!
Liked this article?
Subscribe to receive sales insights and tips directly to your inbox.