The Negotiation Playbook – Part 1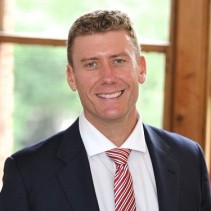 This week's blog contribution has been written by Paul O'Donnell, Managing Director at Natural Training
We know that when it comes to the latter stages of the deal, closing and getting the contract agreed and in place, many sales teams struggle.  You've followed a robust sales process that has secured a commitment from the buyer to accept your product, service or idea.  Now you need to finalise the terms, but it seems to be an increasingly difficult conversation.  The discomfort escalates and the pressure gets the better of you.  You agree to terms that are…ok.  You know you could have done better, but you justify to yourself that it was 'the best deal you could have got' or 'we don't want to rock the boat at this crucial stage'.
So many sales teams focus all their effort on the early stages of the sales process and forget about the end of it…and it's not their fault.  Having studied the nuances and facets of negotiation for over a decade, we have witnessed the reason for this. There are a multitude of different strategies and tactics that can be deployed so that it becomes very confusing for sales people to know what will work in any given situation. They will often seek a quicker, easier route to securing the business, rather than ensuring to maximise the profitability of the deal.
Coming up in this series we will discuss and equip you with a set of natural tools and techniques that you can use in many of the most common negotiation situations.  From the transactional (win/lose) through to the complex multi-dimensional negotiations that create opportunity and value to maximise outcomes for both sides.  Part 1 is included below to start you off.
You win!
Many people believe that negotiation is a competition. Often, we hear comments like, 'We won the deal!', 'The losing bidder'. If we approach any negotiation with a mindset that focuses on winning then we are likely to end up being the loser, and a big loser at that.  In Economics, there is a term called the Lombardian ethic. Vincent Lombardi was the Head Coach of The Green Bay Packers, an American Football team in the sixties.  He was famously (mis)quoted as saying, 'Winning isn't everything, it's the only thing!'. This became a term associated with the understanding that it doesn't matter how we win, win at all costs! It is this principle that we need to take great care with when we are negotiating.  Trying to be the winner could make us fall into the trap of winning at any cost and this is an expensive mistake to make.  This all sits within our psyche and our ego, which is the fundamental problem.  Negotiation is an emotional process; we will allow our personal emotions, fears, pressures and deadlines to dictate our actions, our ego will play a part in the decision-making process.
So how do we change or manage this?  Simply put, we need to accept all our pressures and stresses and understand them – they will always be there in different degrees, we are human after all! We then need to concentrate all our focus on the person(s) we are negotiating with, the other human.  We need to understand, as best we can, and possibly with some assumptions, their pressures, fears and deadlines relating to the deal.  We need to zone in completely on them and know what would make them feel like they are winning, in an authentic and natural way. What areas in the contract/terms would have the biggest impact on them as a person first, then as a business second? If we can understand this information then we can create proposals that relieve their pressure, but still achieve the outcome that we want, if not better than we could expect.  Because what this strategy does is make them feel like they are winning more in the deal.  For example, if we know that the other party needs something completed and delivered within a certain time frame or that they are under pressure to improve their payment terms, or perhaps they have an annual/quarterly initiative of increasing their marketing funding, under what circumstances would we be prepared to agree to improve on these issues?  How could we improve the deal for us and allow some movement for them?
This simple way of looking at the deal will allow us to create an environment where they feel like they are winning, but it is us who controls the situation. The diplomat Daniel Vare said, 'Diplomacy is the art of letting someone else have your way'.
Don't focus on winning

Seek to understand the other human

Consider how you can improve the deal for you and allow the other party to 'win'
In Part 2, we discover what a 'fair' deal really is…
Got a comment?
Catch us on Social Media and join the discussion!
Liked this article?
Subscribe to receive sales insights and tips directly to your inbox.