Top New Year's Resolutions You Must Make for 2015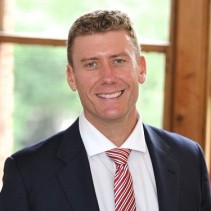 It's that time of year to be thinking about what you're going to change for the upcoming New Year. We know the standard self-improvement resolutions: lose weight or at least eat healthier, exercise more, spend more time with family and friends, travel a bit.
The bad news about these types of New Year's resolutions, though, is that according to Forbes Magazine, only 8% of us actually keep them.
Have you thought about making New Year's resolutions for your sales life for 2015?
Think beyond the standard sales goals for 2015, beyond quotas and beyond the numbers. Think about how to make self-improvements in your sales style.
The following are some ideas for New Year's resolutions that might just make your sales goals all that more attainable, while making your life easier…
1. Learn from the past. We should start off 2015 by assessing what was best about 2014. Think about your top 5 customers this year. Now think about your top 5 customers last year. What changed from year to year? Who dropped off the list? Who was added to the list this year? What is it about each of these clients that makes them a top 5 customer on your list? Cull as much information as you can about these top 5 customers from year to year. You can learn more about yourself, your strengths and weaknesses, and your sales style by who's on your top 5 list and how it changes.
2. Put sales out of your mind. No more obsessing about closing deals and racking up the numbers. 2015 is the year of customer relationships. Begin the year with a clean slate and focus on softer metrics such as customer satisfaction and loyalty. How can you measure these? Ask your customers how likely they are to refer colleagues and friends to you on a scale of 1 to 10. Shoot for 10 every time.
3. Always be listening. Have you heard the saying, "Always be closing"? Turn it on its ear in 2015. Listen 80 per cent of the time, and talk 10 per cent. Really focus on what your customers and prospects are telling you. We sometimes have a tendency to try to fill our pitches with as many benefits and features as we can, but try just sitting quietly. Ask a pertinent question now and then, but mainly just listen. Try to get to the deeper emotions behind their issues. Then you'll know exactly how to present your product or service as the solution to their problems.
4. Learn to apologise. Mistakes happen. It's what we do about them that informs a customer about our character. Your best bet is to always be upfront when something goes wrong. A sincere and heart-felt apology can go a long way towards mending a relationship, but quickly resolving the issue until the customer is satisfied shows him or her that your apology was more than mere words.
5. Don't follow the leader. You might be tempted to mimic some of the techniques that top salespersons in your company use during their sales pitches and presentations. Don't be one of the pack that follows the leader. Use your own unique, natural selling style and stand out. Customers and prospects will smell a phony who's trying to be someone else a mile away.
These 5 suggestions are a good place to start to make 2015 your most successful year yet.
And if you're looking for an extra boost in 2015, Natural Training offers many programmes to help you realise your own natural style of selling. We show you how to use your own innate talents to give pitches and presentations that will knock the socks off your customers.
Call one of our experts today to discuss how we can help you hone your natural instincts and become the best "you" possible.
Got a comment?
Catch us on Social Media and join the discussion!
Liked this article?
Subscribe to receive sales insights and tips directly to your inbox.