Face To Face Sales Training
Develop your team's natural selling potential in face to face interactions.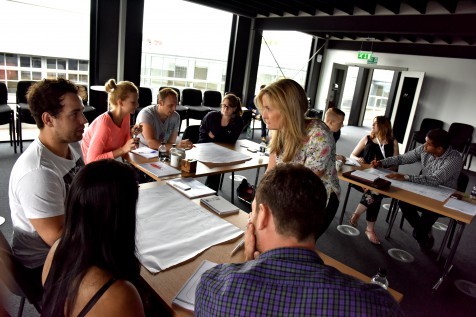 Natural Training has changed the world of sales training at over 1,000 UK companies by playing to the strengths, personality and culture of individuals and your organisation.
This results in sales training that feels immediately more useful and practical, flowing through your blood rather than stuck in a workbook.  Help your team develop a winning sales structure, grow in confidence and motivation, increase outbound activity, and win more new business at meetings and pitches.  Natural sales training will make you money.
"Superbly tailored and a truly inspirational and unique format. Natural Training will be my Trusted Advisor and Strategic Partner of choice from now on."

– Garry Turner, UK Sales and Performance Manager, IMCD UK
Award Winning Sales Training
We win awards for our sales training, such as Global Sales Program of the Year at the prestigious Golden Peacock Awards.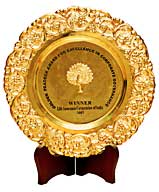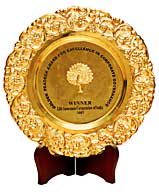 Why?  Because we don't do 'off the shelf' training – you can buy a book and do that yourself.
Here at Natural Training, we take a different approach. We believe that there are many ways of getting your team from where they are now to where you want them to be.  Our talent is finding the right way for them – that creates the right results for you.
So, we spend a little extra time up front, working out how you make money.  We build a solution around your strengths – your best sales people, your best target customers, and  what drives your industry.  Then we match you to a trainer from our Faculty with the right blend of experience.  That means that you get a sales training programme that feels like yours –  your language, your challenges, your customers featured in the scenarios and examples.
Long after the training programme is finished, the results will remain, because it's part of your culture, your DNA.  That's why when we hand over the reigns, and release your people back into the wild, we are certain that you can go from strength to strength without needing us any more.
The Natural Sales Training Company is available to train your sales team in a bespoke sales training course according to your brief, or via any of the following popular workshops:
Value Selling – Getting Customers to Buy at a Premium Price and winning business in highly competitive markets. This sales training is about finding out what value looks like, then building a powerful value proposition – and then articulating that value in a way that inspires.  Click  here to find out more.
Consultative Sales Training – Question Based Sales tools to develop key conversations. We teach your sales people to listen with an ear to understanding.
Strategic Account Mapping – Hope is not a sales strategy. Developing your key accounts comes down to a robust and repeatable process. We show your team the key to sales mapping success.
Customer Relationships – Relationships first, results second. We help your team to improve their selling relationships, making the transition from "seller" to "trusted advisor".
Proactive Selling Energy – We help your team to WANT to pick up the phone and become a sales maker, with the motivation to deliver their numbers.
Opportunity Management – Reprioritising your team's proactive selling efforts to spend more time on the most profitable sales opportunities are.
Sales Management Training – Great sales teams aren't born, they are made. We can help you to create and nurture a winning sales team.
We're not like the others – and we're proud of it
We don't do "off the shelf" sales training, because you have challenges unique to your team, your industry and your customers. Instead we listen to your needs and produce fresh sales training that will change behaviours and meet your performance targets
"We have worked beautifully together to design a programme that suits our target diverse audience. The training is rich in content and aligns to our capability framework"

– Judy Goldberg, Global L&D Director, Discovery Channel