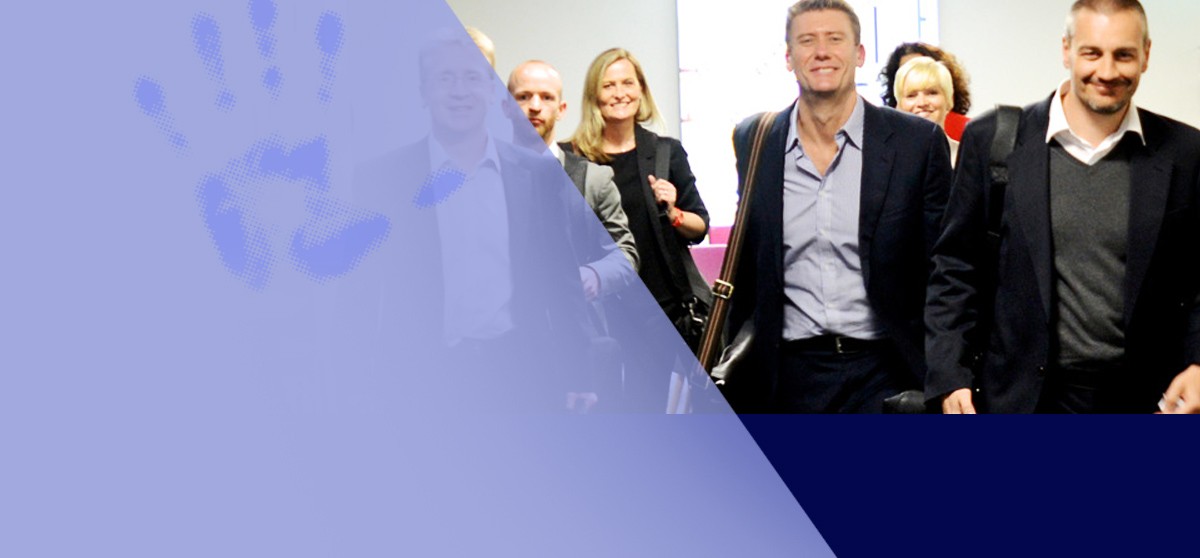 Leadership Training
Develop the natural leader inside of you

Natural Leadership Training
Natural Training has trained over 1000 leaders who have told us our leadership training, coaching and mentoring as being instrumental to fueling their success.
Our Leadership Training is different:
Bespoke leadership training courses created around your company culture and natural leadership potential: we start with you, not a rule-book.
Help staff and stakeholders to be inspired and follow your vision.
Our Leadership Coaches, representing over 40 industries, have held senior leadership positions managing thousands of people and complex businesses.
95% of our customers rate our Leadership Training as "Excellent".
"Natural Training has worked with our leaders to build a vision, a cohesive structure and a winning team. I highly recommend the Natural approach – my leaders across all businesses feel more confident and better equipped as a result."

Stephen Oswald, CEO, Bidvest Fresh
The Benefits of Natural Leadership Training
Organisations with a strong, natural leadership group trained by Natural Training enjoy considerable benefits:
Enduring, high performing teams.
Sustained financial results.
A powerful, unique and productive organisational culture that survives for decades.
Employees who get out of bed wanting to work, not having to work.
Customers who become raving fans, acting as business generators.
We fit around your work schedule, with workshops, coaching (live and virtual) and a range of resources that can be used in a self-paced environment.  Our coaches fit the rhythm of your business, bringing to the table a phenomenal array of senior coaching talent to match your culture, your organisation and your top leadership team.
If you're interested in a Leadership Training Programme then give us a call on 0207 043 1582 or fill in this short form and we'll call you.
The 6 Key Natural Leadership Behaviours
Our Leadership Training Programs are built around you.  Here are some of the themes that we develop during our training and coaching.
1)  Natural Leaders have a unique, authentic style
They are comfortable in their own skin.  They don't model themselves on any other individual or 'hero' leader.  Instead, they have a strong awareness of their own natural style, and play to their own strengths. During our Leadership Programs, as with all our learning, we start with you.
What is your natural style and how can you utilise it to inspire others?
2)  Natural Leaders have a vision
They know where the industry is heading, and their business, and everyone's role in helping them to get there. They can clearly articulate this vision, and while stick with it, they are flexible enough to adjust it to anticipate twists and turns. At Natural Training, we work with leadership and management groups to unearth a great vision, and help you to communicate it to your workforce who are hungry for vision and direction.
3)  Natural Leaders are clear communicators
The world is full of amazing products that have never made any money. That's because the people behind the product failed to communicate it to the market. Likewise, you may have great people leaving your business, or not selling your auxiliary services, because the leadership group may not have communicated benefits and vision well enough.
Our leadership development programs train your leaders to communicate in a clear, and memorable, way.
4)  Natural Leaders serve others
This is an important mindset shift.  Servant leadership means you build up those around you, rather than focus on yourself.  Coaching skills are central to this, so during our leadership training we focus on how to make leaders much more effective at coaching and mentoring.
We actively encourage leaders to 'do themselves out of a job', which sounds strange at first, but it creates an outstanding dynamic where you are both accelerating talent development, and challenging your workplace to find another role for you to do.
5)  Natural Leaders have a strong mindset
They don't back down when things get tough – in fact they rise to the challenge. Great leadership development training will help your leaders develop the mental resilience they need for success.
At Natural, we have some effective ways to help strengthen your resolve, and demonstrate the type of leadership that your people hunger for.
6) Natural Leaders are creative thinkers
Creative thinking is a cornerstone of effective natural leadership, as it helps your people to see things differently, to find a solution where none had existed, to shape a path for the future. We are naturally all creative, but sometimes we don't find the time or space to bring it out at work. Natural's leadership training re-prioritises creativity, and gives your leaders tools and techniques to help.
If you're interested in a Leadership Training Programme then give us a call on 020 7613 7830 or fill in this short form and we'll call you.