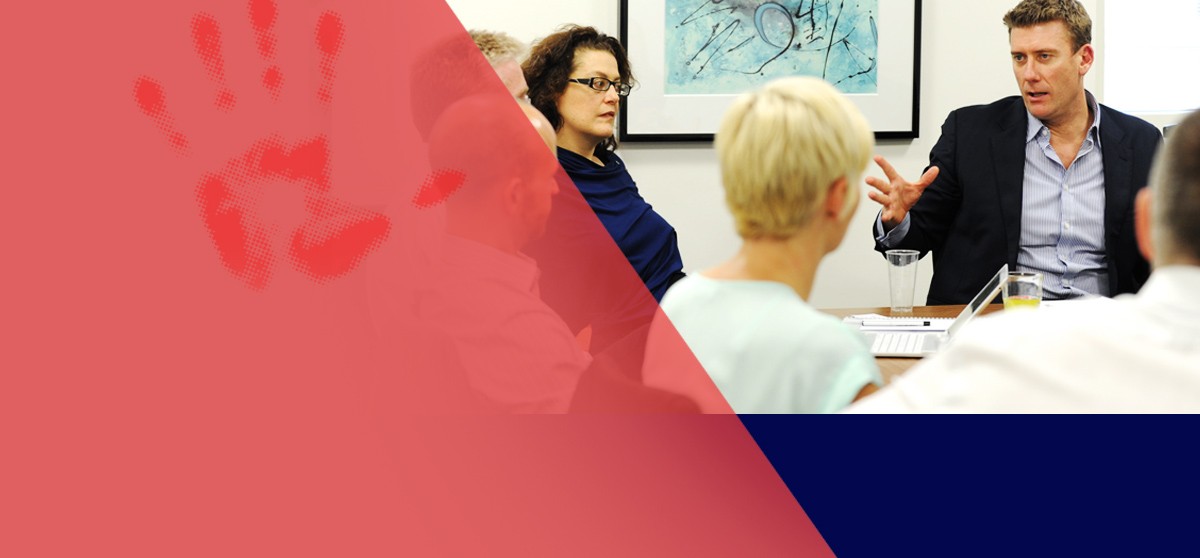 Negotiation Training
Buy lower, sell higher, naturally.

Negotiation:  the most highly paid work you'll ever do
You don't get what you deserve – you get what you negotiate. Our negotiation skills training will help your team to arrive at the best outcomes for you and your company.
Learn the secrets to natural human behaviour and psychology with our breakthrough negotiation skills training. Sell higher, buy lower and negotiate the best outcomes. Our negotiation training takes advantage of your greatest advantage: your natural style.
We have proven that there is no single preferred negotiation style that works. We can help every member of the team to negotiate successfully using their effective natural style.
We have delivered superb negotiation training to over 40 clients including Fujifilm:
"Look at how I can make it as easy as possible for our customers to do business with us!" 

Glen Anderson, Fujifilm
Key Outcomes
Discover a practical toolkit to manage each negotiation successfully.
Understand your personal negotiation profile and the likely impact you will bring to each negotiation.
Learn ways to trade terms, concessions and break deadlocks.
Learn the Natural Negotiation Dashboard – a planning sequence leading to negotiation success.
Uncover methods to create long term, lasting commitment.
Understand the dirty tricks played by others and how you can diffuse them.
Build value into your purchasing margins and negotiations with clever positioning statements.
Harness the power of effective questioning and listening to fully understand the negotiation atmosphere.
Build awareness of the personalities involved and how to influence at the right times.
Discover methods to neutralise angry and demanding negotiators.
Experience a white-hot challenging negotiation simulation.
Gain an understanding of negotiation buyer signals and body language.
Who Should Attend?
This type of training is suitable for all levels as we tailor the content according to the experience of your team.
Suitable for both buyers and sellers in the negotiation process.
Suggested Duration
Depending on the complexity of your negotiation challenge, your programme could be built with several interventions over a 30 day transformation period.
Next Steps
If you're interested in a Negotiation Training Programme then give us a call on 0207 043 1582 or fill in this short form and we'll call you.
Winning Frameworks. Successful Outcomes. Natural Style.
At Natural Training, we believe that negotiation training should develop a high level of personal impact. We aim to develop an individual's competence, recognising that there is no 'ideal' negotiator. The professional negotiator deploys the basics extremely well and understands the need to adapt their style and tactics to the specific time and situation.
Our negotiation skills training gives you a practical tool kit to manage each negotiation – leading to the creation of a natural structure that creates lasting commitment and will ensure negotiation is the most highly paid work you'll ever do.
We have saved our clients millions in terms of buying lower, selling higher and maintaining professional relationships and integrity throughout the negotiation.
We don't do "off the shelf" training, because you have challenges unique to your team, your industry and your customers. Instead we listen to your needs and produce fresh training that will change behaviours and meet your performance targets.
Our training is relevant to today's market, and will develop your team's natural instincts to be clear, memorable and confident. As always we refuse to create a room full of robots. Each member of your team will learn how to maximise their natural style to full advantage.
View some sample courses, including our acclaimed Negotiation Simulation for advanced delegates and The Secrets of Selling to Procurement.
If you're interested in a Negotiation Training Programme then give us a call on 020 7264 1150 or fill in this short form and we'll call you.