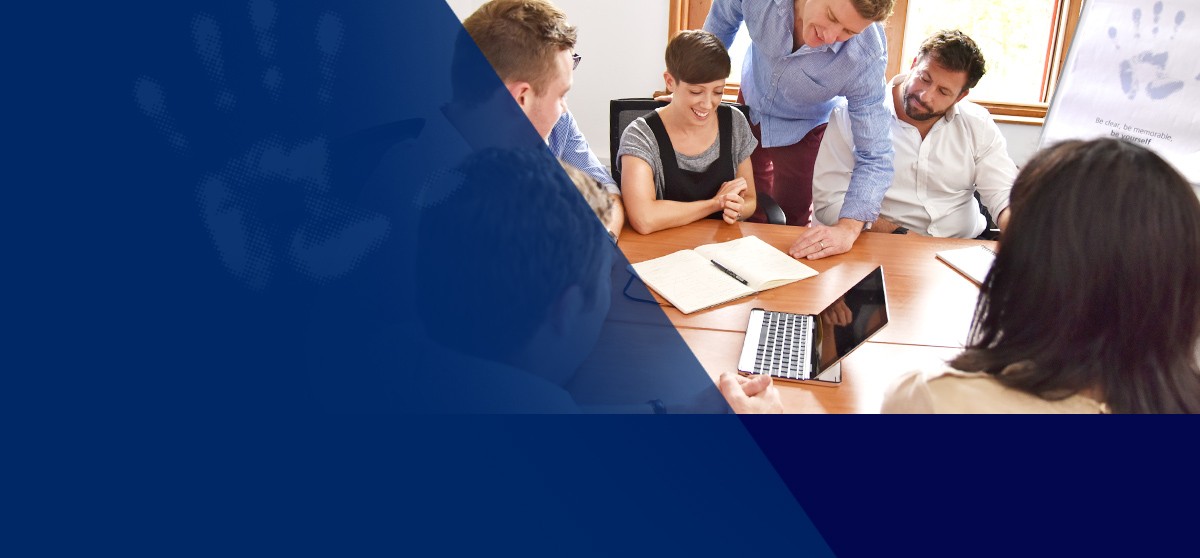 Sales Management Training
Developing management potential since 2005

Natural Sales Management Training
Natural Training's Sales Management Training and Coaching Programmes will help your Sales Managers take their performance to a new level.
The Natural Difference is that we pay particular attention to the strengths of your team, and build a programme around that.
This means that your Managers will understand and appreciate their own natural style, which will give them more confidence to manage teams without feeling they need to adopt a specific 'management style'.  At Natural, we have trained over 300 Managers in the past 12 months alone, with an extraordinary success level.
Natural Sales Management Training provides a toolkit to success for your Sales managers, build around 5 key touchstones:  Personal Impact, Business Structure & Strategy, The Tools of Management, Team Structure and Enablement, and Communication Skills.
The Natural approach to Management Training is different:
Bespoke Sales Management Training and Coaching created around your company culture and natural personalities.
We have an audited Return on Investment of 20:1.  Spend £10,000 on our training and receive £200,000 back in additional key metrics such as increased sales from your team, and a more productive, happier sales team.
Europe-wide training company.
Our Management Training experts have trained in over 40 different industries.
98% of our customers rate our Management Training as "Excellent" (10/10).
"The energy was amazing. It has inspired me to be better as a leader and manager. Thanks for the training and inspiration, it's been fantastic."

Marc Shipton, Sales Manager, Direct Seafood Colchester

"Superbly tailored and a truly inspirational and unique format. Natural Training will be my Trusted Advisor and Strategic Partner of choice from now on."

Garry Turner, UK Sales and Performance Manager, IMCD UK
If you're interested in a Sales Management Training Programme then give us a call on 0207 043 1582 or fill in this short form and we'll call you.
The 5 Natural Management Training Touchstones
1.  Personal Impact – "Your style is the right style"
Rather than creating a whole new Management style, we prefer at Natural to help your Sales Managers understand their own natural, convincing, authentic style.  This then helps them to connect with others, and avoids the falseness that can come about with different types of management training from our competitors.  We also do some work around Emotional Intelligence (EQ) and how important it is to both the Manager and the team.
2.  Business Structure & Strategy
Sales Managers have some ambitious sales targets to hit, and our research has found 67% of Managers don't have a strong belief that they can hit them.  At Natural, we unpack your sales strategy, giving it structure, clarity and supercharging it with lots of extra strategies to ensure that your Sales Managers have a plan – and the motivation and tools to hit the number!
3.  The Tools of Management
Successful Sales Managers have a 'Dashboard' at their fingertips, with the right management information to steer the team, and the company, to success.  We help your Sales Managers with the Dashboard they need for success, and supplement that with the tools and templates needed to maintain a healthy, productive team.
4.  Team Structure & Enablement
The most successful Sales Managers realise that the fastest way to success is to give sales teams the tools to sell independently of being micro-managed.  We give your Sales Managers training and coaching advice such as recognising specific development needs and roadblocks within the team, how to empower people, the toolkit they need for success such as call structures and meetings, and how to give prospective customers the proof they need to make a buying decision.
5.  Communication Skills
Great Sales Managers are also great communicators.  We look at how to communicate the team vision, which fits snugly into the company outlook.  We help your Sales Managers to put in place a series of communication measure, interventions such as sales meetings, group learning scrums, personal coaching formats and lots more.  Your Sales Managers will now have both a plan for success, and the communication skills to execute.  The result is a sales team who know exactly what they need to do, and a Manager who they know will help them get there.
If you're interested in a Sales Management Training Programme then give us a call on 020 7613 7830 or fill in this short form and we'll call you.