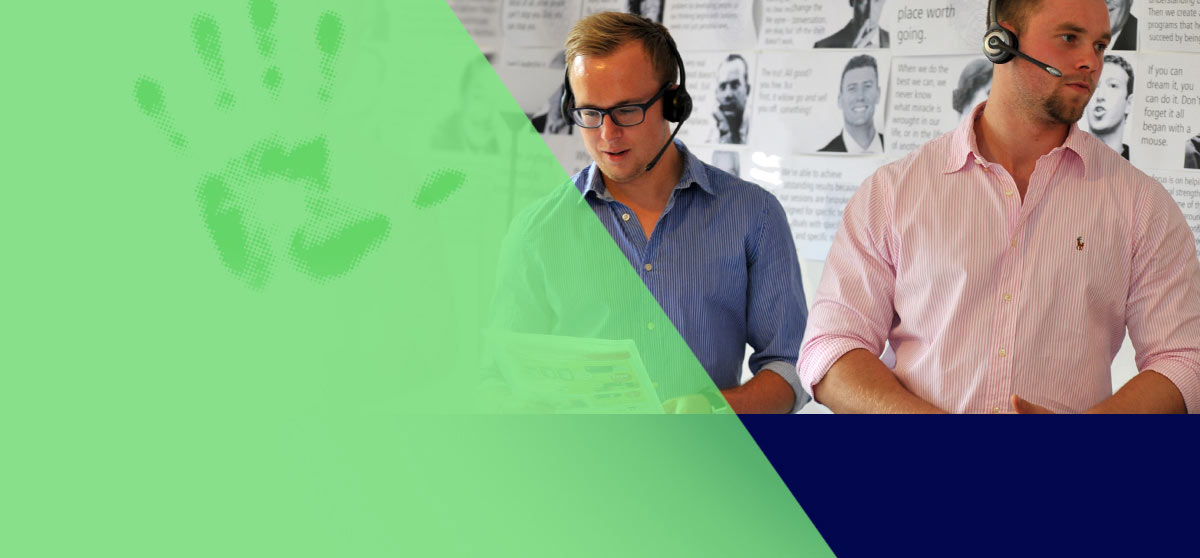 Renewal Sales Training
Prioritise Renewals
Natural conversations that retain and grow
There is a dynamic tension between relationship management and sales. Your people need to do both. In our breakthrough renewal training programme,  we help your teams learn how to have conversations with customers that build to a stronger renewal sale.
Topics included:
Understand how to build to a renewal close.
Uncover techniques to help strategically sell your subscription based services.
Apply the learning in practical ways that get results.
Arrive at a fully completed plan focused on 10 of your clients.
Deliver renewal based conversations in a natural, warm, authentic way.
Why is this a perfect for your business?
Many Account Managers lack the commercial tools, strategic focus and overall structure to build up considerable value in between 'sold' and 'renew'.
As such clients can be left to make their way towards other options, value is not being recognised and delivered to key decision makers, and time is taken up servicing rather than selling to accounts. To make matters worse, clients are well trained in negotiating techniques, pushing hard against price increases and in danger of going elsewhere.
Why Natural Training ?
At Natural Training we are specialists at switching on Account Managers behaviours, habits and techniques to drive towards more renewals. In a day of training, with a little bit of preparation and some sustainability post-event, we will empower your teams with the habits, tools and action plans needed to achieve your renewal targets.
Natural have a particular 5 step methodology that will take your team towards best practice renewals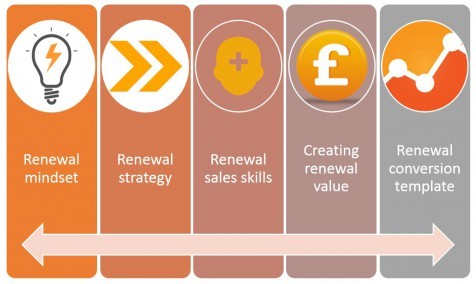 1. Renewal Mindset
Every renewal problem starts off with a thinking problem. In this part of the training, we realign your Account Managers to realise the importance of renewals in your world.
We share, round-table and action plan what the best Account Managers and Account Directors do on a day-to-day basis at the most successful organisations. We need commitments from your people to free up time, move towards a proactive mind-set, and a commercial culture that is selling and not servicing. Your people need to move beyond reactive interaction with clients, and spend their time on what counts – driving renewals!
2. Renewal Strategy
Once your team have the mind-set to renew with success they need the strategy and plan to back it up. The very best Account Managers move beyond transactional and supplier status, into strategic and trusted advisor relationships. Your people need to be at the stage where the client wouldn't dream of looking elsewhere as they trust and believe in the product, service and relationship. We go through a simple daily and weekly strategy plan that will leave your people empowered when they return to their desk to take your client relationships to where they need to be.
3. Renewal Skills
Everyone needs some key skills that win and renewals are no different; in today's selling environment these need to be finely tuned, and always driving towards a renewal! This session will focus on the 5 key skills that really count in renewals:
questioning & listening
commercial relationship management
cross and up-sell
objection handling
persuasion & influence.
4. Creating Renewal Value
Value creation is your key to success in renewals. If value is built up in the right way then clients will love working with you, it will reduce time spent fire-fighting and negotiating, and drive success. This session will unlock the tools and conversations that need to be happening every day in your team to highlight value to your clients.
We will give your teams the skills and awareness so that they are identifying, creating, delivering, and measuring value at every interaction with a client. We give your teams the techniques to go beyond what is expected, above and beyond the point of contact to deliver your value to everyone within a client from end user to key decision maker.
5. Renewal Conversion Template
We get your team to bring along 10 clients, 5 of their best, and 5 that could be doing better. We then map out where you want those client to be and how you want to get them there. We make sure everyone has 5 action points to highlight your value, expand your reach and grow your client base.
This is your people's road-map to success. They have the tools, the mind-set and know how to create value at every stage between close and renew. Now it is about planning how to target these accounts using a 3, 6 and 12 month plan.
These bite sized chunks of interactive training will energise and empower your team, moving them towards world class proactive account management and renewals. We want to take your team to the next level of performance and be in a position of control in driving towards your retention targets.
More than ever, account owners need to be ambitious and stand out against competitors. Natural Training will take you on this journey leaving your people with the knowledge, confidence and resources to be communicating your value strategically and effectively at every level of your organisation, and ultimately protecting and driving renewals like never before.
So what is our process for engaging your teams?
The programme is tailored to each job role that deals with renewals. The more tailored and specific the group of delegates, the more value we will deliver.
Shadowing and Consultancy – we need to understand you and really get inside the business. The language, the people and the industry. By spending two days in the office will your people, this will empower our trainers and design team to deliver training that works.
Training Design – our training design team will sit down, debrief and really digest your business before designing training with impact. We will spend 2 to 3 days designing specific scenarios, activities and role-plays that work.
Programme Launch and Action Plan – every delegate will be given an article to read before the training, and then some things to prepare before the training. This will prepare the mind-set and get everyone geared up for the training and knowing what to expect. They will also receive a video from their trainer introducing them and building excitement before the event!
1 Day Workshop – Interactive, practical and memorable. Our training will take your people out of their comfort zone and coach them on the skills and techniques that matter. The day will be divided into the 5 steps methodology and leave your team feeling refreshed and confident they can drive renewals effectively.
Sustained Learning, Sustained Learning, Conference Calls and Further Resources – we will keep in touch with your team, making sure they are sticking to their action plan and sharing success. 2 weeks after the training we will host group conference calls to review and highlight the key points from the training.
Management Debrief and Handover – now it is over to you. We will review and look at the outcomes of the training within your teams and highlight our recommendations for continuing to drive effective renewals.
If you're interested in a Renewal Sales Training Programme then give us a call on 0207 043 1582 or fill in this short form and we'll call you.