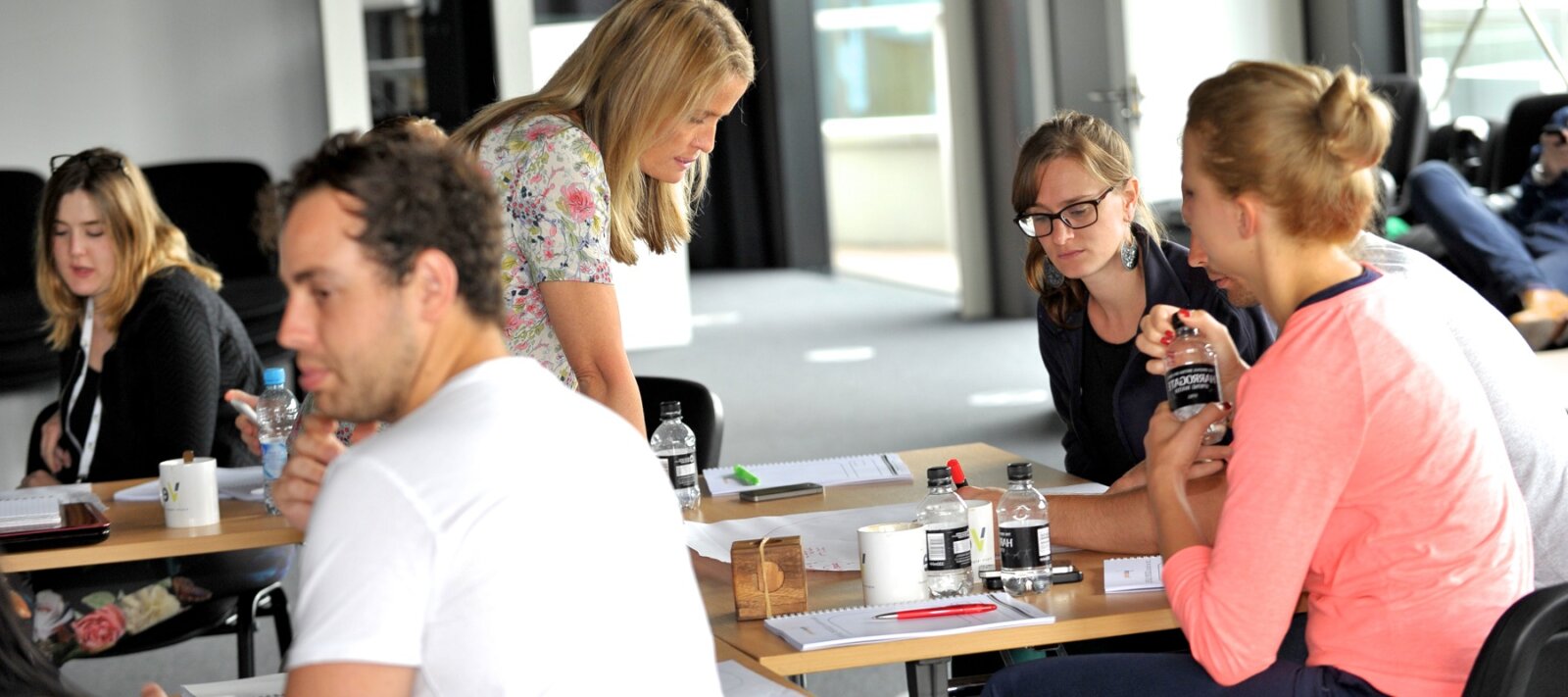 Sales Transformation Programmes
We don't just train your people, we transform them

Sales Transformation Programmes
Sales Transformation Programmes
It is misguided thinking to expect to change your body shape after just one visit to the gym. Instead, it's better to build a performance programme over time to give you the best chance of transforming your body. The same applies to your sales team and how they perform for your company.
Participating in sales training for a day might make them feel good, in the same way that they would enjoy going to the gym for a couple of hours, but if you want long-term results you need a different approach. You must build a sustainable programme that transforms from one state to another. At Natural, we believe in little and often. Our programmes offer a variety of content and a constant source of rich sales protein and nutrition. They give your people the best chance of change.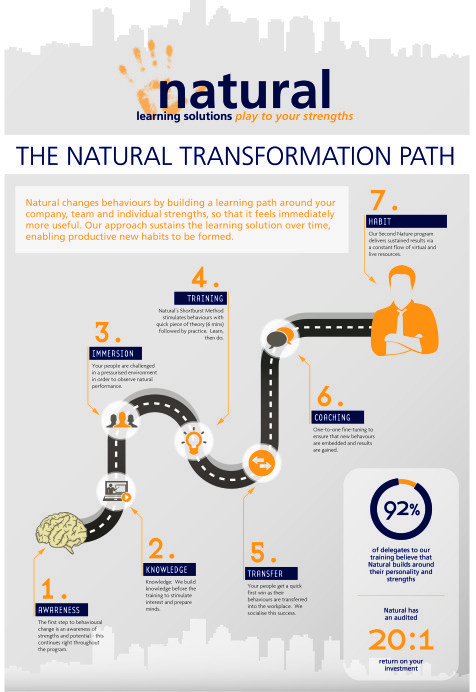 With Natural, you get a transformation programme that starts with you, not a rule book. We find out the truth about exactly where your sales team are now and where you need to take them. They can change your current population into high performance individuals, transforming team culture and giving you a platform to attract and retain the very best salespeople in your industry.
"With Natural, we saw a complete transformation of our people. We made a six figure investment into this programme, as we believed it would step change our people's performance, and it has paid back within 3 weeks!"

Anthony Cole-Johnson, Head of Sales & Performance, Sky
How Do We Do It?
Recognise – we recognise where you're currently at.  We do a 360-degree review of your business.
How is your team currently performing against the business aims?
How do your customers perceive their interactions with your sales team?
How can we lift performance to another level?
Develop – we develop a transformation programme over a time period that suits your business.  For example, a six-month time period will give us the ability to provide two or three pieces of learning a month or 20 to 30 pieces of learning during the whole programme.  This means that people can take on the learning when they can and not be tied down to going to a multi-day event once a year.  This flexibility fits in with how you do things.
Relevant content – we design content that speaks to your people, using your language, your culture your issues, your challenges, your customers, your competitors and your industry.
Blending learning – we use blended learning techniques that encompass videos, podcasts, WebEx, one-to-one coaching, virtual coaching via Skype or Google Hangouts, induction plans to get people off to a great start, high performance programmes to recognise your elite performers and take them to a new level and leadership development to ensure you retain the very best people.
Aspirational trainers and coaches – you tap into the finest sales training and development talent in Europe.
Why Natural?
Psychologists say that transformation takes a minimum of 21 days to take effect.  We know that.  What is generally unknown is how long it takes for salespeople to change. Salespeople have ingrained habits, stuff they have done since they were teenagers and it can be really difficult to rewire some of this inbuilt behaviour. But we know how to do it.
At Natural, we appeal not just to the skill-set but to the motivation. We find out what lies within and give people the thinking, ideas and tools to change entrenched thinking that has sometimes served them so poorly. In going through this process, they fully unlock their natural potential and learn how to use it to maximum advantage to yield better results.