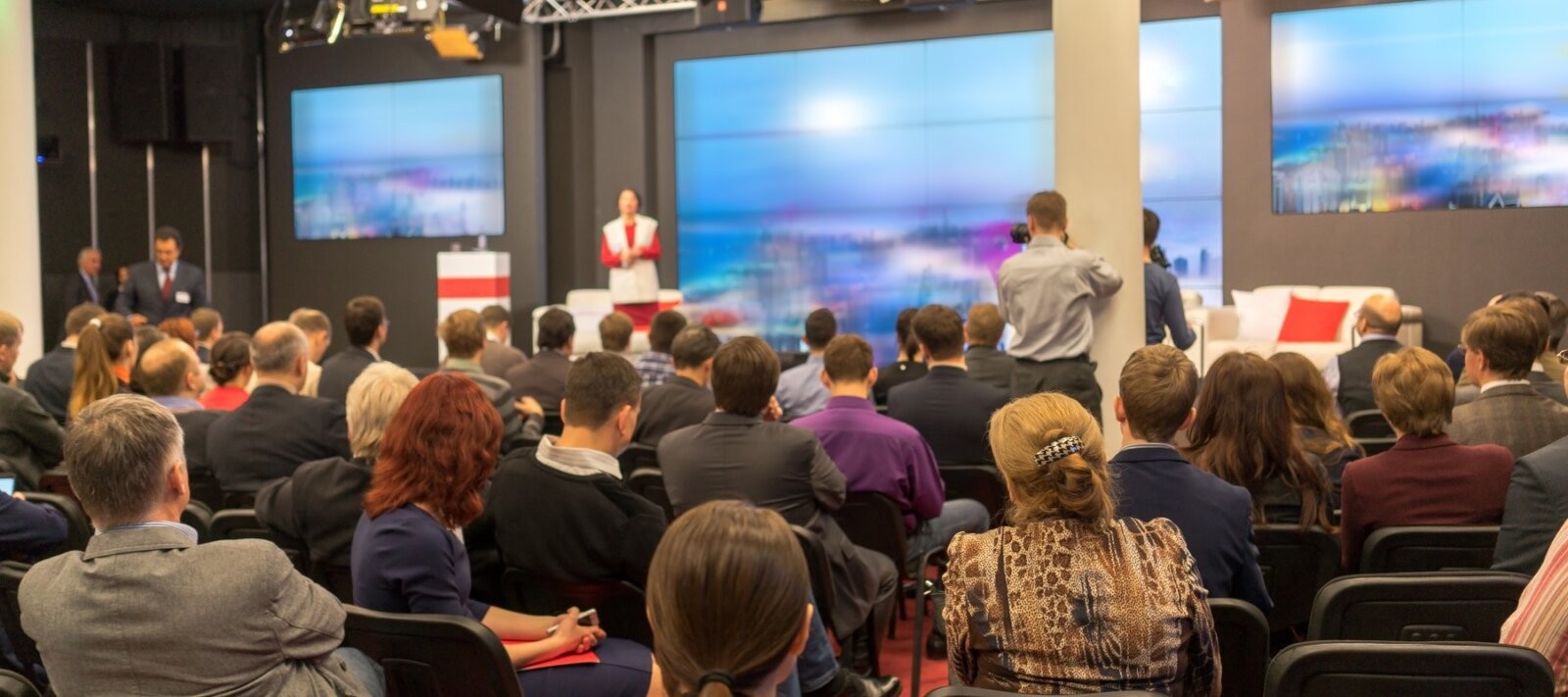 September – Trade Show Selling
succeed at every opportunity
It's trade show season!
September is when a lot of businesses are getting ready for trade shows – opportunities where 3, 000 – 4, 000 people in your particular industry with a need or interest, all converge one a venue or space, with a view to network, learn more and be influenced.
When utilised effectively, trade shows can be an extremely beneficial source of leads and revenue.
However when you wander around a trade show you quickly realise that there is a 'sameness' of approach with most teams.   Questions such as 'Can I help you?', poor body language and lack of insight into human behaviour results in trade show delegates wandering straight past the stand because they are desensitised to the same tired old techniques.  Your selling efforts and indeed your stand may blend in to everything else like wallpaper.  This is a large cost to your business.
To make sure you get the most out of your investment, have a read of eBook "8 tips, techniques & tools for selling at trade shows, exhibitions and events"
Download selling at Trade Shows eBook
One of our clients recently told us that 3x6m shell scheme space would be a waste of time for them – it was going to cost them £5k and they felt it was going to be too small to have any sort of impact. They would rather wait until they are big enough to have a big presence.
At Natural, we think of it in a different way…
If you have a solid strategy and thorough understanding about what the show can deliver for your business (i.e. 4000 –  20, 000 potential decision makers all converging into one spot, in a capital city, where you've got the chance have a profitable conversations with them, and influence them, then trade shows can be an opportunity too irresistible to pass up.
So, rather than being constrained by the boundaries of having to operate in a small stand, think about the psychology of these events. They only happen a few times a year in your industry. How you can go and have the maximum impact you can without being constrained by a space?
This month we are sharing lots of great advice and planning tools for your Trade Show, inclduing:
A variety of blogs around strategy, things you mustn't forget and some insider tips!
A newsletter, with trade show highlights and give-aways
A Podcast on zoning and roles at your Trade Show – Who should so what and where should they be?
FREE TOOL: A 5 Step Trade Show Planner