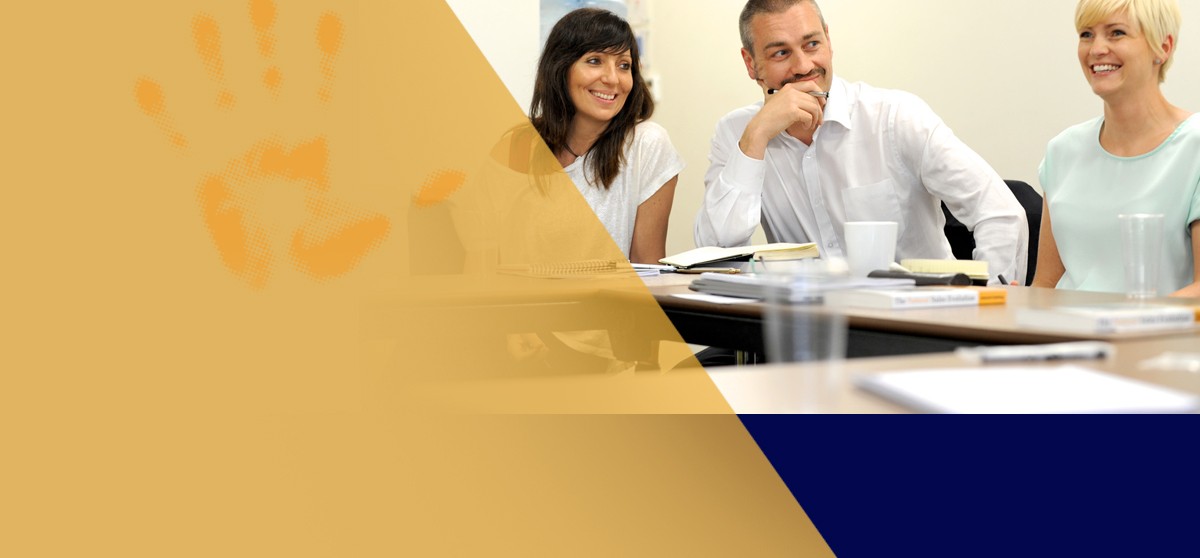 Call Doctor
Europe's most effective training solution – without taking your sales people off the floor!
Receive an objective, expert view on how your people can be closing more deals.
Increase your new business sales results.
Grow your AOV.
Increase your lead to sales conversion rates.
Gain better qualified sales appointments.
Identify profitable upsell & cross sell opportunities.
What is Call Doctor?
Call Doctor is a cost effective and revolutionary sales tool that provides you with an opportunity to have an expert sales coach listen in and assess your outbound calls.
Call Doctor is a UK first and enables you to identify and diagnose your sales team's effectiveness in each of the key elements which make up a successful sales call, such as:
The strength of your initial introduction and your value proposition.
Best practice questioning & probing techniques to uncover real customer needs.
Listening, problem solving and rapport building skills.
Your teams ability to present a high value, low risk customer-focused solution as opposed to a low price and seller-focused solution.
Creating urgency and gaining commitment.
Closing, objection handling and negotiation skills.
Your sales coach will also help you to identify what is working well in your sales calls. In this way, we capture success, enabling you to make it consistent throughout your team.
Where the real magic happens
More importantly, your expert sales coach will provide you with a bespoke report detailing the analysis of each call, benchmarking each sales person's ability against your industry and their colleagues.
After compiling your bespoke report your sales coach will have a one-to-one feedback session with you to share additional techniques and strategies that each of your team members could implement to increase the effectiveness of each sales call they make.
If required your sales coach can also help you to create an ongoing development plan for each of your sales people to ensure that they are progressively mastering the key sales techniques such as:
Getting through to more decision-makers.
Closing more new business.
Increasing your conversion, upsell and cross-sell ratios.
All with zero investment in technology and without having to take your sales people off the sales floor for training
How Call Doctor works:
Simply tell us what your greatest sales challenge is or where you feel your team could be achieving more! All we need to know are when your high energy call out times where your team focus on developing new business – and we will do the rest!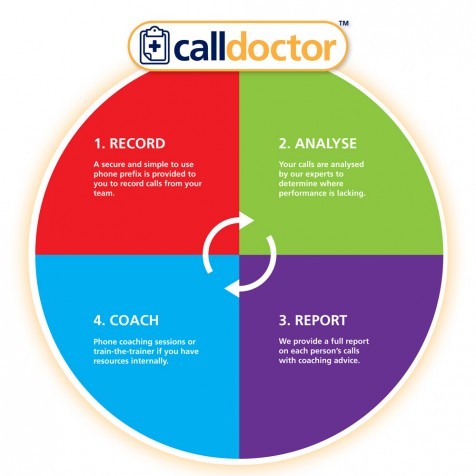 Record your calls

Individuals are given a secure, simple, unique phone prefix which enables us to record your sales calls.
Listen & assess
Your expert sales coach will listen into a selection of the recorded sales calls to determine what is working well in your calls and what is preventing sales.
Bespoke report
Your sales coach prepares a bespoke comprehensive report including detailed feedback on each team member and the effectiveness of their sales call.
Coach
You have a conference call with your sales coach where they will share with you their findings and tools and techniques your team could implement to improve their calls
12 reasons to trial Call Doctor today:
Finally uncover the truth about your customer conversations.
Focus on the real challenges that you are facing in our organisation.
Get to the root of best practice selling with each and every sales person!
Achieve a cost effective alternative to classroom training or a great pre training assessment tool to assess the real training needs.
Pin-point what is working well in your sales process – and replicate this with the rest of your team!
Gain a competitive edge over your competitors.
Achieve a customer-focused sales approach which is crucial when selling to today's modern buyer.
Identify the key criteria that is needed in your bespoke sales process.
Clone the approach of your top performers and share best practice techniques.
Extend your coaching network and gaina professional and objective opinion on your current sales process.
Utilise a progressive training tool before and after a training event to identify the real time improvement within your sales organisation.
Develop a great platform for training new starters!
Here's proof!
Dave Davies, Head of Sales at Firebrand Training, explains how Call Doctor has been a game-changer for his team of 40 European telesales people:
Next Steps
If you're interested in a Call Doctor Programme then give us a call on 0207 043 1582 or fill in this short form and we'll call you.