Up-Selling Skills: The Sale Ends When You Lose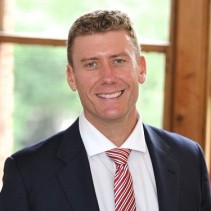 Great sales people never miss the chance to up-sell when the customer is steaming.
I-Tunes is is a great example.  Their Genius application gets you at your weakest – when you're banging your hands on the desk rocking out to Jay Z's Empire State of Mind.  With their Genius application, "Virtual Steve Jobs" is available 24-7 to tap you on the shoulder and suggest another track based on your current buying preferences.  Listening to some Jay-Z?  Then might Sir also be interested in some Alicia Keys?  Or Nelly, or Flo Rida or Kanye West?  How about all three for a special price?  And just before you go here's a little sample of the latest album from Lil Wayne…
In these examples, I-tunes & Amazon know to get you while you're hot, and then to try to sell you some more.  And they are not the only ones.  If you don't know much about up-selling, visit Century21 in New York.  Or Saville Row in London.  In fact, any retailer where the city's best salespeople only get to eat if they up-sell.   Here's the type of mentality great up-sellers have:
"Say a customer walks into a store to look at a dress, and the salesperson says, "It's inexpensive; it fits you; you look so beautiful." So the customer buys the dress and leaves. The boss of the salesperson says to her, "How did it go?" She says, "Well, I'm very happy. I sold the dress." The boss asks, "How many no's did you get?" "I didn't get any no's." "Then that's wrong," says the boss. "Because the sale doesn't end when the customer says, 'Thank you.' You say to her, 'You have that nice dress. You should have these shoes that go with it. This purse, this belt, this sweater, this scarf.' At some point, the customer will say, 'No. This is enough.' That is when the sale ends. The sale ends when you lose."
From: http://www.inc.com/magazine/20100401/the-secret-of-sales-success.html – take a look at the whole article, it's brilliant!
When your customer is hot, they love what you're doing.  And they will spend more.  Go for it.
Download your free e-book called "Heat – Why Customers Buy From You, And Why They Don't"  from here.
Don't forget to book yourself on some of our Award Winning Sales Training!
Got a comment?
Catch us on Social Media and join the discussion!
Liked this article?
Subscribe to receive sales insights and tips directly to your inbox.