Value Selling Fixes Everything
Value selling is the most important part of selling.  It's all about de-emphasising price as the dominant force in the sale, and teaching customers that in your case, it's worth paying more for your premium product.
As a Sales Professional, your greatest role, in fact your only role, is to add value.  If you don't, then customers may as well deal with the call centre, or buy online.
Allow me to explain…
Amazon is continuing to kill industry after industry. Initially books, now everything, from A to Z, which is why their logo has a smiley arrow.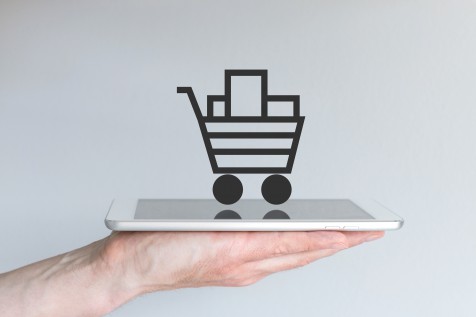 Why is Amazon a smiling assassin? Mainly because in industry after industry sales people simply didn't add value.
One example is Curry's. People would be still going there, as they are going to the Apple Store, if the sales team actually added value. But they didn't. They would (maybe) approach customers, with the arse hanging out of their trousers, and they would try and sell. But they wouldn't ask about their lives, their kids and their tastes like the guys at Apple store do. They gave customers no reason to come back.
So, Amazon did what Amazon do so well. They slaughtered them. They didn't have to discount, at least not by much. All they did was give honest appraisals of products in the form of OTHER people's testimonials, and made it simple to order, with super cheap or free delivery. Customers didn't have to leave their house, or think. Impulse. Decision. Click.
So, let me ask you this question. If you are working for Amazon as a Partner or Affiliate Manager, and you have a community of 14m British people on your site three times a week, what do you do when you hear about your business sending out 60 sales people on the road?  Do you maybe approach someone within the business and say that you can sell 3000 subscriptions a year simply by placing a well designed icon and page on your website?  And what does that person you talk to say?  Yep, let's do it, and liquify our sales force to save money, and make a fortune – just like Curry's, or Tom Tom's, or Mont Blanc's, or Habitat's beautiful sofas that they said would never appear online?  Or does that same leader say no, that wouldn't work, because pubs need that human interaction, that added value, that moment where they can talk business, not product?  Do you want your boss's boss's boss to tell Amazon to defend you, and tell Amazon to bugger off?
This is why value selling isn't just a nice to have. It's actually your number one survival strategy. Value selling prevents what we call the pricing death spiral.
This is where all the businesses believe they have to compete on price, and so they get sucked into the LIDL discounting spiral, or the IKEA pricing death spiral, or when HILTON tries to compete with AIRB&B and loses a workforce overnight, or when Addison Lee Cabs forget what made them great and start to party on price with UBER. Death, death, death.
That's why we need value selling.
For more insight into value selling, give me a call and we can talk about options to get your team selling value like there's no tomorrow!
Are there ways you can really set yourself apart from the rest of the pack by adding some kind of value that nobody else is doing? Download our free eBook: Value Selling – Warren Buffet Style
Got a comment?
Catch us on Social Media and join the discussion!
Liked this article?
Subscribe to receive sales insights and tips directly to your inbox.