Value Selling: Warren Buffett style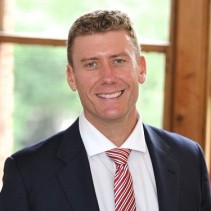 This article is inspired by a quote from Warren Buffett's approved autobiography, The Snowball. Released in 2008, it is a truly remarkable book and highly recommended reading about the most successful financial investor of our time.
Halfway through this book is the following quote from Buffett:
"It's far better to buy a wonderful company at a fair price than a fair company at a wonderful price."
This statement about price is more than an insight into Buffett's investment strategies. It is a mantra that directly relates to selling, price and most of all value.
Pricing is a subject that regularly comes up in our sales training. In sales, we all tend to get a bit  passionate, and more than a bit nervous, about price.
The full article "Value Selling: Warren Buffett style" is featured in April's edition of SOLD magazine – a digital publication dedicated to helping sales professionals.
Got a comment?
Catch us on Social Media and join the discussion!
Liked this article?
Subscribe to receive sales insights and tips directly to your inbox.