Sales teams are increasingly faced with selling to Procurement and professional Buying Agencies. These tough, highly trained professionals drive down your margins to next-to-nothing by focusing purely on price as the dominant force in the sale.
This breakthrough Webinar called The Secrets of Selling to Procurement will help your team to navigate through Procurement with your price list as protected as possible – by giving your team the professional secrets held by Procurement and used every day.
The Webinar is built around 4 dynamics:  Enter their World, Discover their Strategies, Get the Advantage, Negotiate with Success.
Key Outcomes
KNOW WHAT THEY KNOW: Discover the one Matrix that EVERY Procurement professional utilises when dealing with sales people, and learn how to use it to your advantage.
DERIVE STRATEGIES: To resist pricing pressure, while still winning and retaining key customers, and further maximising your margins. (Recently during a programme we identified that the sales team was under-charging by 20%)
SELL VALUE: When Procurement is focused on price, learn how to not only sell value, but to sell exclusivity.
Lots more, including time to ask your coach questions about your particular situation or technology.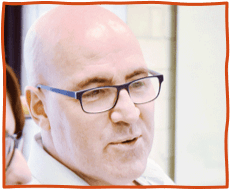 Your coach: Murray Cowell
Murray is one of Natural's leading negotiation coaches.   Murray has been training, coaching and designing for Natural since 2016 and during that time has helped dozens of senior sales teams to influence at the highest level.