Best Man Speeches – A 5 Step Guide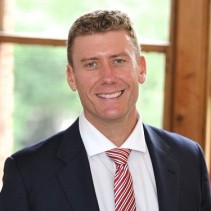 People often ask me about Best Man Speeches. Having delivered a couple, and helping others a few times, here are my top 5 tips:
1. BE YOURSELF!
Know that the audience is the most lenient one you will ever have.
They want you to do well and will be willing you along with every inch of their being.
They aren't expecting slick and professional. They want down-to-earth and likeable.
2. CHUNKS
The basic rules of communication still apply:
Break your wedding speech into small, bite sized pieces. Each chunk must have a beginning and an end.
Chunking up your speech also makes it a lot easier to put together – much more achievable.
For example, you could keep each chunk or story to about 2 minutes and try about 5 chunks. With the intro at the start, and the warm and fuzzy bit at the end there's your speech.
3. DON'T TRY TOO HARD TO BE FUNNY
There's always a huge focus and pressure on "being funny".
Being funny is absolutely brililant, but if the humour doesn't work it can confuse and distract the audience and create lots of nerves in the speaker.
If you are going for humour, make sure it works. This means trying it out on some people without being too precious about others knowing your material. Better a few people know your speech than a joke falling flat.
For years there has been an argument in comedy about content versus delivery.
For what it's worth I think it's almost an equal split, with an emphasis on the content. Billy Connolly could read out the phone book and it would be funny, but not many of us are like Connolly.
Too many people overwork stories, putting in words that they normally wouldn't use and extending the story to the ridiculous.
If stories are unbelievable then they lose their humour. Think "interesting stories well told".
Honest, humble accounts made funny by your unique personality. Avoid crass and crude. Sounds good at the time ("he or she will be soooo embarrassed") but many times you will feel like the idiot not them.
Stories about growing up (pranks, strange disco outfits, silly nicknames) can work better than stories about adulthood.
And show you have a history with the bride/groom!
4. LENGTH
How long? I think the rule of thumb is 8-15 minutes. I can't recall anyone saying "Great wedding speech but I wish it could have gone on for longer."
Seth Godin has a great saying called "kill your children".
There are always better stories than others, so be viscious and cut the ones that don't work so well.
Whoever you're talking about will have many great moments to touch on – just include the best ones and make it short and sharp.
5. THANK-YOU LIST
There are about 10-15 people who come together to make a wedding special.
They don't always expect or want thanks, but if you thank some people be careful not to leave others out.
You don't want to be the catalyst of massive family fights in the future!
Work with the bride and groom to develop the ultimate list – there are probably guides to help on the internet.
Got a comment?
Catch us on Social Media and join the discussion!
Liked this article?
Subscribe to receive sales insights and tips directly to your inbox.