Why Selling Value Will Save Your Q1 Sales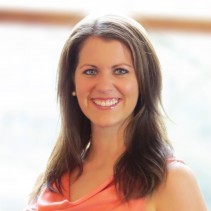 If you've worked in sales for any period of time, you've likely heard the term "selling value."
This philosophy of sales can be one of the most effective techniques for generating income, enhancing profit, and gaining long-lasting customers.
When used right, it can be the key to a successful 2016. But if you're going to have a great year, you need a great Q1, and that means selling value to increase your productivity…
Before we talk about the advantages of selling value, we should address what it really means. When selling value, you and your team focus less on the product or service itself, and more on the benefits. It's the idea that no one wants a power drill, what they want is a hole in the wall. Selling value focuses more on the results that a customer will get and less the specifications, stats, and features.
So if you are selling a car, for example, you could unload a bunch of numbers for fuel-efficiency, passenger space, RPMs, and horsepower. Or you could say something to the effect of "this car offers fantastic fuel efficiency, helping you save your hard-earned cash, while giving you enough space for your whole family. Oh, and it has good acceleration, making it fun to drive too!"
Value Selling Helps Close Deals
Because selling value focuses so strongly on the benefits that a customer receives, it can be much more effective for closing deals and generating profits. People are much more open to hearing about the benefits of a product or service; these details stick with them, while a spec, stat, or feature may not.
Which of the following sounds more appealing to you?
"This CRM system can help you file over 500 million contacts point, gives you over 1,000 product categories, and is completely scalable."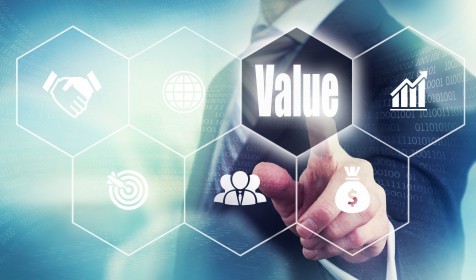 …or…
"When using our organising system, you'll be able to easily store and access all of your customers' contact information and grow the system along side your company."
As you might have guessed, it's the second pitch, which focuses on value and benefits, that closes a deal more consistently.
Selling Value Establishes Relationships
When you sell value, you not only emphasise benefits, but you also focus on people. You demonstrate to customers that you don't just want to sell an item, you want to help them. You ask questions and create real, personalised solutions. This, in turn, creates relationships.
Focusing solely on the product or service makes people feel unwanted, and in relationships, both personal and professional, an unwanted relationship is going to end soon.
Value also Means Longer Relationships
Long-lasting relationships are the key to a long-lasting business. When you sell (and deliver) value, the customer feels fantastic about what they have bought. This not only leads to more referrals, it leads to more sales with that particular contact.
There are numbers that support the value of a long-lasting business relationship. According to the Harvard Business School, increasing retention rates by 5% can increase profits by as much as 95%! Because you have promised and delivered, you now have their trust, which can lead to up-selling, cross-selling, and more sales in the months, years, and decades to come.
Increase the Value in Your Team!
Want to learn more about selling value?
Contact Natural Training and we'll show you and your team how to sell value, enhance relationships, and increase productivity, all without gimmicky sales scripts and robotic selling techniques!
Got a comment?
Catch us on Social Media and join the discussion!
Liked this article?
Subscribe to receive sales insights and tips directly to your inbox.