Why You May Be Wasting Your Sales Leads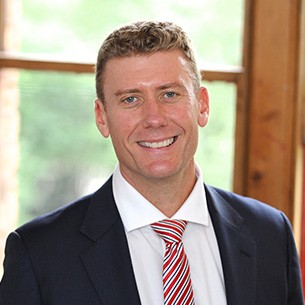 "For every sale you miss because you're too persistent, you will miss a hundred because you're not persistent enough." - Zig Ziglar 
If you have an Inside Sales team, you know that success in lead conversion demands persistence. Inbound leads are like gold, but to some inside sales people, the lead is "dead" after one or two follow-up calls.
Consider these statistics:
1. The average sales person only makes 2 attempts to reach a prospect.
2. 80% of sales require 5 follow-up phone calls after the meeting.
3. 44% of salespeople kill the lead after one follow-up.
Why do people give up so easily?     
Sales people have high energy levels, but low boredom thresholds. New prospects can seem more interesting than the tedium of calling the same people with the same message. And that's the problem – doing the same thing over and over again.
At Natural we have 12 years' experience in helping Inside Sales Teams follow up leads successfully. 
A simple way to get more success from your follow-ups is our V3 formula:    
1). Vary the time : 
"I know my people should follow up 6 times with a prospect before giving up," a Sales Director said to me recently, "but not all on the same day!" Try varying the times you call back. We see a lot of success prior to 8am, after 6pm, and at lunchtime. If you call at 11am and 3pm on day one, call at 9am and 5pm on day two. 
2). Vary the message:
Finding creative ways to repeat the same message really works. So do completely different messages. The same message every time doesn't really help. Be agile, and flexible with your messaging and watch the results come in.
3). Vary the approach: 
Leaving voicemails is only one way to connect with a person. Salespeople who use multiple communication channels have more success. Text, email, LinkedIn, WhatsApp – whatever alternatives you can think of. Sometimes these channels will pop into your prospect's awareness better than a voicemail. So try lots of different methods, rather than just sticking to one.
Here's how we can help your Inside Telesales Team achieve superb lead follow-up:
Our Natural LIVE telesales programme gives your Inside Sales team the tools and skills to succeed. It's both training and live outbound calling, based around our ShortBurst training method. We cover a small, relevant new sales skill, and then your team applies it immediately with live calls to real customers.  
For example, in the V3 scenario above, we give your team our optimised message follow-ups – proven templates that work to receive call backs from leads. Then they do it until it becomes second nature.
So your telesales team is selling while they're learning, with live proof that a varied approach leads to more success. During the training, you can sit back and watch your pipeline build in real-time. Our typical ROI is 22:1 and we've added over £67m in closed business to our clients over the past 5 years.
Sound a bit different to the usual stuffy classroom-based training? Give us a call today on 0207 043 1582 to reach your sales goals.
Got a comment?
Catch us on Social Media and join the discussion!
Liked this article?
Subscribe to receive sales insights and tips directly to your inbox.